WALLIS ANNENBERG
2019 LA500
Monday, May 20, 2019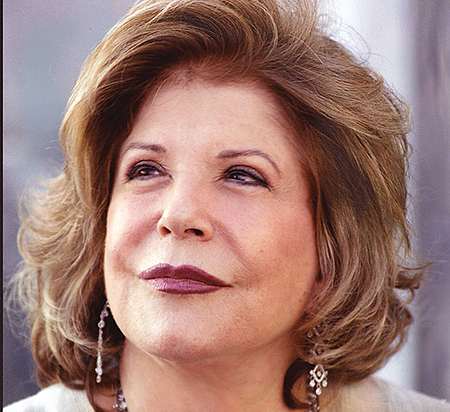 Chief Executive and Chairwoman, Annenberg Foundation
THE LATEST: Annenberg received the Lifetime Achievement Award in May from the Humane Society of the United States at a gala at Paramount Studios, where the organization raised $1 million.
BACKGROUND: Annenberg has a long history of philanthropic endeavors, especially in education, communications, arts and culture, medical research, animal welfare, social justice and environmental stewardship. She assumed chairmanship of the Annenberg Foundation in 2009. The organization has worked with more than 2,300 nonprofits and other organizations. She also created the Annenberg Space for Photography in Century City; the Annenberg Community Beach House in Santa Monica; the Wallis Annenberg Center for the Performing Arts in Beverly Hills; the Universally-Accessible Treehouse in Torrance; the Wallis Annenberg PetSpace in Playa Vista.
WORTH NOTING: The Annenberg Foundation was created in 1989 by Annenberg's father Walter and her stepmother Leonore.
YEARS ON THE LA500: 4
For reprint and licensing requests for this article, CLICK HERE.