THOMAS BARRACK
2019 LA500
Monday, May 20, 2019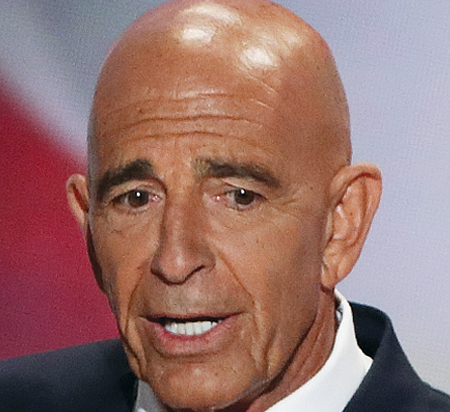 Executive Chairman, Colony Capital Inc.
THE LATEST: Barrack's Colony Capital real estate investment trust has approximately $43 billion in assets and more than 400 employees.
BACKGROUND: Barrack formed Colony Capital in a 2017 three-way merger between his original Colony Capital firm, Northstar Asset Management Group Inc. and NorthStar Realty Finance Corp. The company was briefly called Colony NorthStar Inc. but changed its name last year. Barrack founded his portion of the firm in 1991. Previously, he served as a principal with the Robert M. Bass Group, the personal investment vehicle of the Fort Worth, Texas, billionaire Robert Bass.
WORTH NOTING: Barrack served in President Ronald Reagan's administration as the Interior Department's deputy undersecretary. In 2010, French president Nicolas Sarkozy knighted him as a Chevalier de la Légion d'Honneur. In addition to his inaugural committee role, Barrack was a senior adviser to Donald Trump's 2016 presidential campaign. Barrack serves on the board of First Republic Bank.
YEARS ON THE LA500: 4
For reprint and licensing requests for this article, CLICK HERE.