STEVE BALLMER
2019 LA500
Monday, May 20, 2019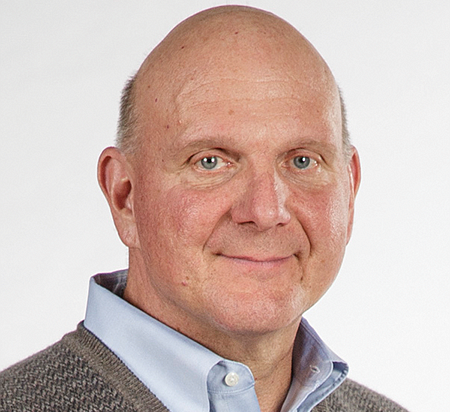 Owner, Los Angeles Clippers
THE LATEST: In what was supposed to be a rebuilding year for his franchise, Ballmer's Los Angeles Clippers surprised the experts by reaching the NBA playoffs. Off the court, the team made a $10 million donation to the L.A. Parks Foundation to renovate all 350 basketball courts in the city's parks.
BACKGROUND: Before buying the Clippers in 2014 for $2 billion, Ballmer spent decades at Microsoft Corp. He left Stanford University's MBA program in 1980 to join Bill Gates' Microsoft venture and held various roles as the company grew into one of the world's biggest and most profitable blue-chip names. Ballmer became president of Microsoft in 1998 and chief executive in 2000, a post he held until 2014.
WORTH NOTING: Ballmer and his wife, Connie, co-founded Ballmer Group, a philanthropic organization that supports efforts to improve economic mobility for children and families who are disproportionately likely to remain in poverty.
YEARS ON THE LA500: 4
For reprint and licensing requests for this article, CLICK HERE.