STEPHEN BERMAN
2019 LA500
Monday, May 20, 2019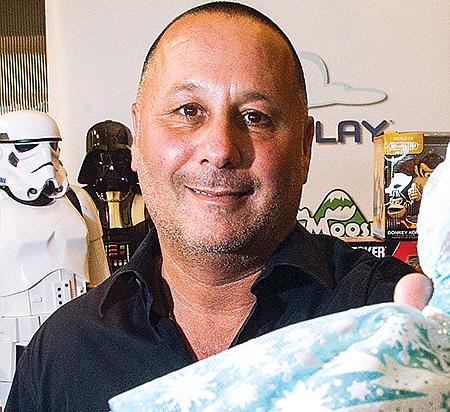 Chief Executive, Jakks Pacific Inc.
THE LATEST: Like many toymakers, Jakks Pacific Inc. has been trying to navigate a changed retail landscape since the closure of 800 Toys R Us stores in last year. Berman announced during an earnings call in February that sales were down slightly at the company he co-founded, primarily because of the Toys R Us closures. The Santa Monica-based company has been in the midst of drawnout negotiations to potentially be acquired by Hong Kong-based Meisheng Cultural Co. Ltd., a subsidiary of a Chinese toymaker and entertainment company.
BACKGROUND: Berman helped found Jakks in 1995. He's served as executive vice president, secretary and director, and was named chief executive in 2010. Jakks holds licensing agreements with Nintendo Co. Ltd. and Walt Disney Co., and has its own proprietary brands. Berman previously was vice president and managing director of THQ International Inc., a subsidiary of video game developer THQ Inc., and president of Balanced Approach Inc., a distributor of personal fitness products and services.
WORTH NOTING: Berman created Jakks Cares, which supports children's charities.
YEARS ON THE LA500: 2
For reprint and licensing requests for this article, CLICK HERE.