LA500 Leaders Reshape Region With Infrastructure Spending Boom
Special Edition: LA500
Monday, May 20, 2019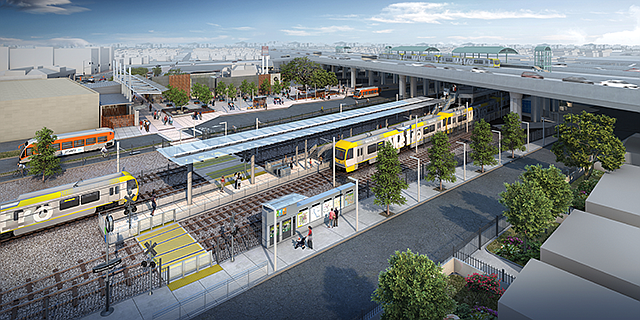 Accelerating this infrastructure drive is Los Angeles' commitment to host the 2028 Summer Olympic Games and some of the 2026 FIFA World Cup, which spans the United States, Canada and Mexico.
The Los Angeles County Metropolitan Transportation Authority, for example, has taken 28 rail and road projects already on its books and is fast-tracking them for completion by 2028. This includes the long-awaited subway to Westwood.
And Los Angeles World Airports, the city agency that runs LAX, is pushing to complete a people mover, numerous terminal renovations and all other parts of the $14 billion LAX overhaul by 2028, on top of the recently revealed new Terminal 9 and concourse extension to Terminal 1.
Los Angeles is able to make all of these infrastructure improvements due to a confluence of funding measures and the end of a 15-year political logjam at LAX. In 2008 and 2016, voters approved sales tax increases that together are bringing in more than $1 billion annually for rail and other mass-transit projects managed by the county's transit authority and its chief executive, Phillip Washington, another LA500 veteran.
And at the start of this decade, the overhaul plan for LAX took shape — this time without the intense political opposition from neighboring communities that had sunk previous expansion and renovation efforts. Current LAWA Chief Executive Deborah Flint makes a repeat appearance on the LA500 list.
On top of the voter-approved funding, the county is receiving close to $1 billion a year in gas tax money thanks to the state Legislature, which passed SB 1 in 2017 to boost funding for roads and transit operations.
"What's happening now is all these dollars are landing on the street and in the hands of construction contractors at around the same time." said Darin Chidsey, interim executive director for the Southern California Association of Governments in downtown. "It represents an unprecedented amount of state and local funding for infrastructure projects here in Los Angeles County."
For reprint and licensing requests for this article, CLICK HERE.
Prev Next