ROBERT BRADWAY
2019 LA500
Monday, May 20, 2019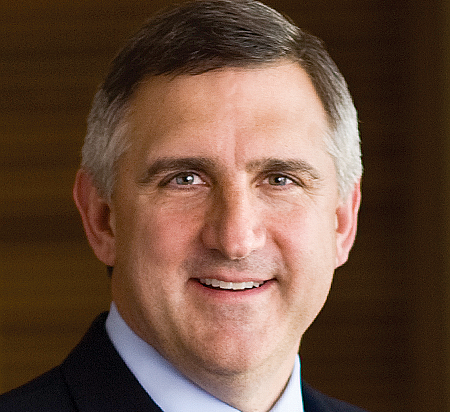 Chief Executive and Chairman, Amgen Inc.
THE LATEST: In April, Amgen received FDA approval for its osteoporosis drug Evenity and set a price for the injectable treatment at more than $1,800 per month. Bradway told Wall Street analysts earlier this year that the company is looking for acquisition targets.
BACKGROUND: Bradway has been with Amgen since 2006, becoming chief executive in 2013. Prior to Amgen, he worked as managing director at Morgan Stanley in London. He is a member of USC's board of trustees and the advisory board of the Leonard D. Schaeffer Center for Health Policy and Economics at USC. He's on the board at the Pharmaceutical Research and Manufacturers of America, and chairman of the CEO Roundtable on Cancer, a nonprofit devoted to cancer treatment and prevention.
WORTH NOTING: In April, Bradway, who is on the audit and finance committees of Boeing Co.'s board, was named to a special committee to review the airplane-maker's policies and processes after the March crash of a Boeing 737 MAX 8 aircraft operated by Ethiopian Airlines.
YEARS ON THE LA500: 4
For reprint and licensing requests for this article, CLICK HERE.