PETER THIEL
2019 LA500
Monday, May 20, 2019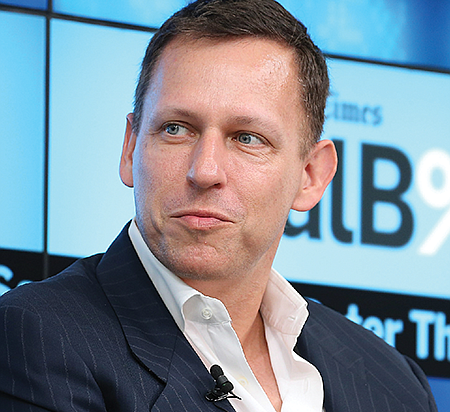 Founder, Thiel Capital
THE LATEST: More than a year after Peter Thiel said his venture capital firms would follow him south to Los Angeles to escape Northern California's liberal bubble, the eccentric investor hasn't formally moved either Founders Fund or Thiel Capital out of San Francisco. But Palantir, the data mining and analytics firm he cofounded is reportedly looking to file for an initial public offering this year that could value the company north of $40 billion.
BACKGROUND: Thiel co-founded PayPal Holdings and was an investor in dozens of startups, including LinkedIn and Yelp. He was the first outside investor in Facebook Inc. and paid $500,000 for a 10% stake in the company in 2004.
WORTH NOTING: Thiel started the Thiel Fellowship, which gives young students $100,000 to pursue creative ideas rather than taking a more traditional route of attending college. Thiel has an estimated net worth of $2.5 billion and was No. 29 on the Los Angeles Business Journal's 2018 list of Wealthiest Angelenos.
YEARS ON THE LA500: 2
For reprint and licensing requests for this article, CLICK HERE.