JAMES TRAVERS
2019 LA500
Monday, May 20, 2019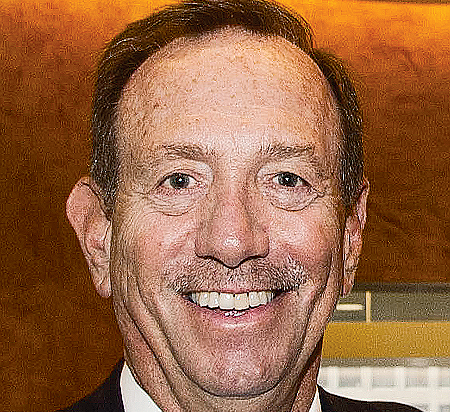 Principal, Cresa
THE LATEST: This year, Travers transferred ownership of Cresa to his associates, entrusting them with a company that specializes in tenant-representation services for corporations and professional services firms. He continues to speak frequently on real estate panels.
BACKGROUND: Travers founded Travers Realty Corp. in 1978 and served as company chairman until 2014, when the firm merged with Cresa Partners to form Travers Cresa. Travers Realty successfully negotiated more than $12 billion in real estate transactions. Travers ranks representing SunAmerica Life Insurance Co. for more than 20 years and relocating the company to the top of 1999 Avenue of the Stars in Century City, including top-of-the-building signage, among his career highlights.
WORTH NOTING: Travers holds a bachelor's degree from the University of Cincinnati.
YEARS ON THE LA500: 4
For reprint and licensing requests for this article, CLICK HERE.