HAIM SABAN
2019 LA500
Monday, May 20, 2019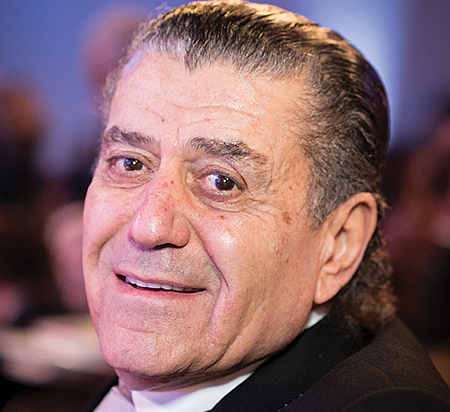 Chairman and Chief Executive, Saban Capital Group Inc.
THE LATEST: Saban, creator of the "Mighty Morphin Power Rangers" brand, made two big moves in the past 12 months. In September 2018, Saban Capital acquired Capital Panavision and Sim Video International, leading production and post-production companies, for $622 million. The deal later fell through. In 2017, Saban and his wife, Cheryl, donated $50 million to the Academy Museum of Motion Pictures. The mid-Wilshire facility, due to open in December 2019, will be housed in the Saban Building.
BACKGROUND: Saban launched the "Mighty Morphin Power Rangers" live-action TV show in 1993 and in 1996 parlayed the show's success into ownership of the Fox Family Channel. Saban Brands was formed in 2010 as an affiliate of Saban Capital Group, which Saban founded in 2001. The Egyptian-born entertainment pioneer moved to Los Angeles in 1983 and launched a chain of recording studios that became the top supplier of music for television productions. He formed Saban Entertainment in 1988 as an international television production, distribution and merchandising company. Saban sold Power Rangers and several other entertainment brands to Hasbro Inc. in a deal valued at $522 million in 2018.
WORTH NOTING: Saban and his family have reportedly given more than $400 million to charitable organizations.
YEARS ON THE LA500: 4
For reprint and licensing requests for this article, CLICK HERE.