FRANK SYMONS
2019 LA500
Monday, May 20, 2019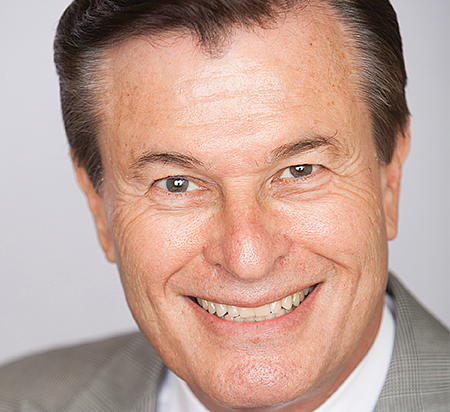 Executive Vice President of Northern California, Santa Barbara and Santa Fe Regions, Sotheby's International Realty Inc.
THE LATEST: Symons joined Sotheby's International in 1995 and created the company's first western region office, located in Beverly Hills. Since then, he has been instrumental in establishing 26 offices throughout the region and has helped the company acquire real estate firms in greater Los Angeles, Montecito/Santa Barbara, Carmel/Monterey, Ventura County and Sonoma.
BACKGROUND: Prior to joining Sotheby's International Realty, Symons owned and operated the brokerage firm Frank Symons Realtors. He is a member of the Beverly Hills/Greater Los Angeles Association of Realtors and served as president of the association in 1990. He served as a director of the California Association of Realtors and, in 2015, was appointed to a directorship with the National Association of Realtors. His father was a developer who was instrumental in the early growth of the San Fernando Valley. Symons graduated from UCLA.
WORTH NOTING: Symons was recently named Citizen of the Year by the Friends of Robinson's Gardens of Beverly Hills. He also serves on the board of directors of the Fraternity of Friends, which supports the arts in Los Angeles.
YEARS ON THE LA500: 2
For reprint and licensing requests for this article, CLICK HERE.