EDWARD ROSKI JR.
2019 LA500
Monday, May 20, 2019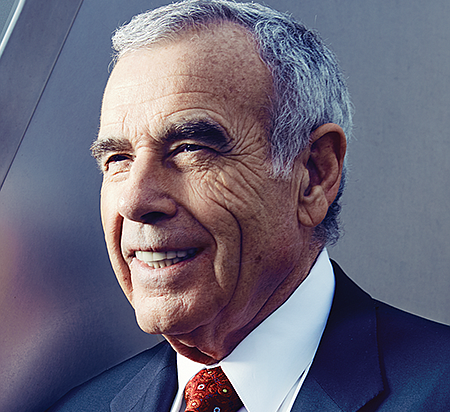 Chairman, Majestic Realty Co.
THE LATEST: Roski leads Majestic Realty Co., one of the largest privately held real estate companies in the United States. It owns, manages and leases more than 78 million square feet of property nationwide. He's also a minority owner of the Los Angeles Kings and Lakers, and played a key role in the development of the Staples Center. Roski is active politically and was awarded the Circle of Honor Award from the Congressional Medal of Honor Foundation in 2018.
BACKGROUND: Roski was born in Oklahoma and raised in Southern California. He graduated from USC before serving as an officer in the Marine Corps, where he earned two Purple Hearts. He joined Majestic Realty in 1966. Roski launched the Majestic Realty Foundation in 2002 with a charitable mission focused on youth, family, education, health and violence prevention. In 2006, he and two business partners — one a Marine and the other a Navy SEAL — started the Land of the Free Foundation, which supports veterans. Roski serves on the boards of the Bowers Museum, the Natural History Museum of Los Angeles County, Loyola High School and the National Geographic Society and is chairman emeritus of USC. He was No. 9 on the Business Journal's 2018 list of Wealthiest Angelenos with an estimated worth of $5.3 billion.
WORTH NOTING: As a member of the Explorers Club, Roski has climbed to Mt. Everest base camp, Mt. Kilimanjaro and K2. He's also biked across Myanmar, Mongolia and Russia.
YEARS ON THE LA500: 4
For reprint and licensing requests for this article, CLICK HERE.