DONALD FRIESE
2019 LA500
Monday, May 20, 2019
YEARS ON THE LA500: 2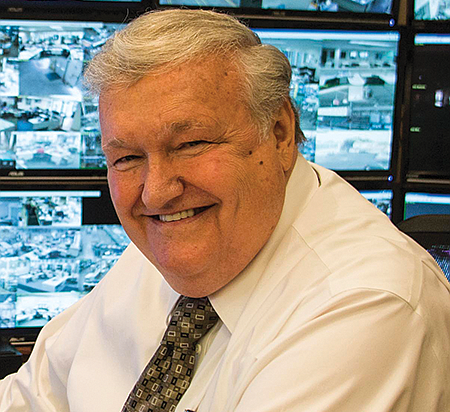 Retired Chief Executive, C.R. Laurence Co. Inc.
THE LATEST: Friese retired last year after 58 years with C.R. Laurence, the glass-products company he helped build and sold in 2015 to Ireland-based building supplier Oldcastle BuildingEnvelope for $1.3 billion.
BACKGROUND: Friese started at C.R. Laurence as a warehouse worker in 1961 and eventually rose to become the company's owner and chief executive. During his tenure, C.R. Laurence became North America's largest manufacturer and distributor of custom hardware products and supplies for the glass and glazing industry. Friese sold his company to Oldcastle with the understanding that he would retain ownership of the land underneath the C.R. Laurence facilities in Vernon — a property that's worth an estimated $300 million. After the sale to Oldcastle closed Friese gave $85 million to employees in the form of bonus checks.
WORTH NOTING: Friese, who was born in Pennsylvania, came to Los Angeles in 1961 with $125 in his pocket.
For reprint and licensing requests for this article, CLICK HERE.