Former Credit Union CEO Admits to Taking $40M in Plea Agreement
Wednesday, May 15, 2019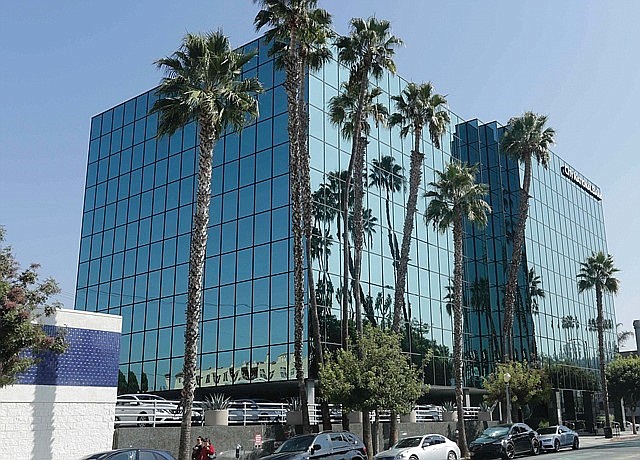 The former head of the CBS Employees Federal Credit Union in Studio City, who committed one of the credit union industry's largest ever embezzlements, signed a plea deal with federal prosecutors in which he admitted to taking more than $40 million over the past two decades.
He also forfeited several millions of dollars in assets and properties in California, Nevada and Mexico.

Edward Martin Rostohar of Studio City was arrested March 12 and charged with two felony counts of bank fraud and one felony count of aggravated identity theft in connection with an alleged 20-year embezzlement scheme.
Court documents also show that Rostohar foreited $275,528 in cash and a collection of precious metal coins and bars seized by Los Angeles Police on March 12 as he was backing out of his Studio City driveway in a Porsche. Another $23,83.10 held by Rostohar in a Citibank account also was forfeited.
The 62-year-old Rostohar was arraigned in late April when he pleaded not guilty to the original charges. A jury trial had been set for June 11 in a downtown federal court before U.S. District Court Judge Otis Wright II.

According to court documents provided by the U.S. Attorney's Office in Los Angeles, Rostohar agreed to in a May 10 hearing to plead guilty to one felony count of bank fraud. The government is recommending a prison sentence not longer than 15 years.
(Editor's note, May 21: Rostohar pleaded guilty to the charges on May 20, and is scheduled to be sentenced on Sept. 16.)
In a federal criminal complaint filed in March, prosecutors say Rostohar stole $40 million from the Studio City credit union, siphoning off the funds to pay for expensive cars, private jet travel and gambling.
The NCUA liquidated CBS Employees and discontinued its operations after determining the financial institution was insolvent in the wake of Rostohar's indictment. The $721 million-in-asset University Credit Union, located in Westwood, took over the $21 million-in-asset CBS Employees' assets, loans and all member shares on March 29.
Rostohar was accused in an affidavit by the U.S. Attorney's Office that, beginning before 2000 and continuing until earlier this year, Rostohar used his position as chief executive to make online payments from the credit union to himself or by forging the signature of another credit union employee on checks made payable to himself.
The alleged scheme was uncovered on March 6 when a credit union employee found a $35,000 check made payable to Rostohar, and the check did not include the reason for the high dollar amount, according to court documents. The unnamed CBS Employees' worker conducted an audit of the credit union checks issued since January 2018 and discovered $3.8 million in checks made payable to Rostohar that contained the forged signature of another employee.
CBS Employees Federal Credit Union is not connected on a corporate level to CBS Corp. The financial institution had $20 million in assets and 2,798 members when it was taken over by University Credit Union.
The court documents show that Rostohar agreed to forfeit his 4,314-square-foot Studio City home, estimated to be worth $2.3 million, and a second home in Reno, Nev. He also agreed to forfeit a Tesla, a Porsche, a Lexus, Chevy Truck, luxury watches, and Mikimoto and Tiffany jewelry.

Rostohar also agreed to forfeit a café in Reno, and additional properties in Washoe County, Nevada, and a resort property in Mexico.
Finance reporter Pat Maio can be reached at pmaio@labusinessjournal.com or (323) 556-8329.
For reprint and licensing requests for this article, CLICK HERE.