Toll Global Forwarding Picked for Port Operation
Cal Cartage site to be vacated later this year
Friday, May 10, 2019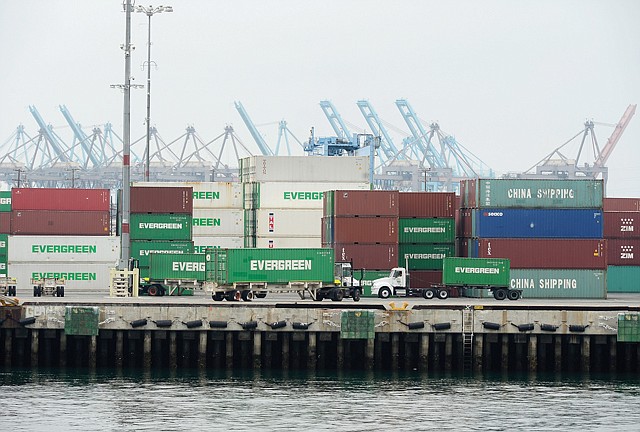 The Port of Los Angeles has selected Toll Global Forwarding Ltd. to enter into exclusive negotiations to lease a Wilmington site formerly occupied by freight and warehousing operator California Cartage Co.
The 85-acre site, which includes a 600,000-square-foot warehouse and a freight yard, became available earlier this year when Cal Cartage announced it would end operations there. The longtime tenant's move came after the City of Los Angeles revoked Cal Cartage's existing lease and imposed a new one with labor restrictions.
Industrial property in the South Bay is at a premium with vacancy rates at 1.9% in the first quarter, according to Jones Lang LaSalle Inc.
The port's selection last week of Toll, a subsidiary of Australian logistics company Toll Holdings Ltd., as the proposed new tenant at the site was hailed by Los Angeles City Councilman Joe Buscaino. He had opposed the Los Angeles Board of Harbor Commissioners' plans to extend Cal Cartage's $5.4 million annual lease last year, saying the operator had flouted labor laws.
In the last few years, Cal Cartage and its parent company, Cherry Hill, N.J.-based NFI Industries Inc., have been ordered to pay millions for labor violations by the California Labor Commissioner's Office for improperly treating them as independent contractors rather than employees.
The contract to be negotiated with Toll would include worker retention provisions, Buscaino said.
For reprint and licensing requests for this article, CLICK HERE.