Pasadena Retail Site Fetches $100M
Friday, May 10, 2019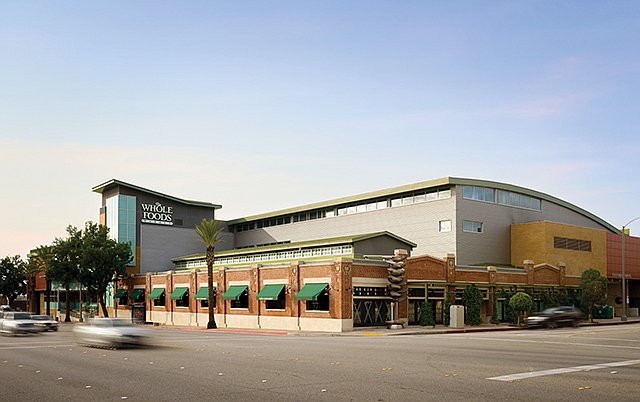 Retail centers with grocery tenants are in high demand. A Whole Foods in Pasadena and the surrounding land sold for more than $100 million, brokerage Commercial Asset Group said April 30.
Pasadena-based Arroyo Parkway purchased the 80,000-square-foot building — which is leased to Whole Foods Market Inc. — and 2 acres of nearby land. Whole Foods has occupied the site at 465 to 577 Arroyo Parkway since 2007.
Commercial Asset Group's David Ickovics represented the seller, a private family trust. The buyer was self-represented.
Ickovics also represented the family trust 12 years ago when it purchased the property for $75 million.
In April, the same family trust closed a deal for a 30,000-square-foot property leased to Gelson's Markets Inc. in Pacific Palisades for $51 million. In December the trust bought a 34,000-square-foot property leased by Target Corp. in Santa Barbara for $27 million.
The properties in Pasadena "required some management," Ickovics said in a statement. The Target and Gelson's properties, on the other hand, were "occupied by top-tier tenants with long-term absolute net leases, which would require no active management on his part."
For reprint and licensing requests for this article, CLICK HERE.