Logistics Hub Construction Begins
Friday, May 10, 2019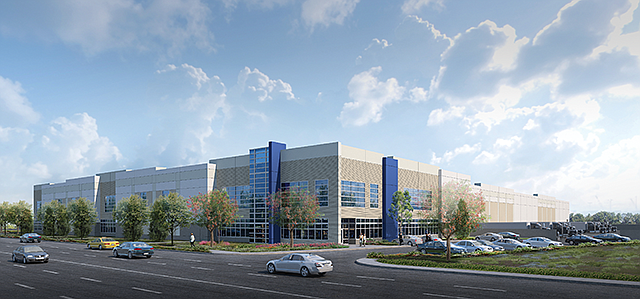 Fast delivery of goods promised by ecommerce retailers has boosted demand for industrial real estate near urban centers where existing spaces can be hard to come by.
One solution? Build out new facilities.
That's exactly what Seal Beach-based Xebec Realty Partners Inc. plans to do, announcing this week it would soon break ground on a planned last-mile logistics hub in Santa Fe Springs.
Xebec purchased the 10-acre property in August for $13 million from an unnamed family trust.
The site had some environmental challenges, namely groundwater contamination. Following a 2017 settlement with the Environmental Protection Agency, a group of 66 companies paid for clean-up at the of a nearby industrial site.
Xebec's planned logistics hub will have roughly 234,000 square feet of space when finished. The company will begin demolition this month and will start grading in May. Xebec expects construction to wrap up in about a year.
The property is at 8201 Sorensen Ave. It will have 31 dock-high platforms, roughly 9,000 square feet of office space and 264 parking spots.
Colliers International Group Inc.'s Christopher Sheehan and Scott Heaton are listing the property and expect to lease it to a single tenant. Colliers also represented Xebec in the purchase of the site.
"Not only is this now a developable parcel of land, but its value has risen," thanks to record demand fueled by ecommerce, Sheehan said in a statement. "It is becoming nearly impossible to find enough land on which to build ground-up, state-of-the-art logistics centers that will allow for next-day, or, in some cases, same-day, delivery of retail products ordered online."
Industrial spaces have seen increased demand in recent years, leading to a miniscule 2.2% vacancy rate in the first quarter, according to data from Jones Lang LaSalle Inc.
For reprint and licensing requests for this article, CLICK HERE.