Hollywood's Back
Streaming services' growth fuels market for industrial space in LA
Friday, May 10, 2019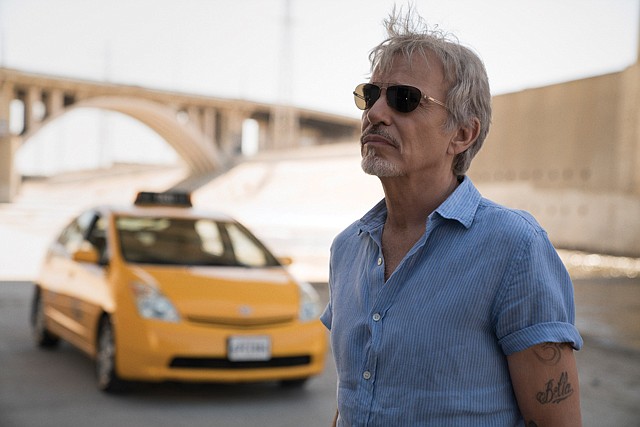 Hollywood is taking up a lot more space.
The growth of streaming services like Santa Monica-based Hulu and Los Gatos-based Netflix Inc. has more than doubled annual demand in the L.A. region for the kind of industrial space used for film and television series operations, according to data from CBRE Group Inc.
In 2018, more than 1.7 million square feet of industrial space was leased to film and television productions compared with 780,000 square feet in 2011, just two years before Netflix's first branded original series, "House of Cards."
In the years since then, competition among streaming services, premium cable channels and network television — not to mention movie studios — has led to scores of new shows and feature films aiming to draw viewers to their platforms.
"Lots and lots of content needs to be created for all the distribution points that exist," said Craig Peters, an executive vice president at CBRE. "That's why you're seeing this big run up."
Original content creation for scripted series in Hollywood nearly doubled between 2011 and 2018, according to FX Networks research. During that same time, the state took up a program offering tax credits of up to $100 million to select productions to cover costs — including, in some cases, rents.
In and around Hollywood, much of the space traditionally occupied by film and television outfits has been gobbled up, so many productions are turning to different kinds of facilities.
"We've seen them use old factory places for setting up their set," said Paul Audley, president of Film LA Inc. Sound stages are now at about 95% occupancy, Audley said, which has pushed production offices, storage and other film-related occupants into spaces traditionally used for industrial purposes.
Late last year, Faux Library Studio Props Inc. leased a nearly 90,000-square-foot warehouse and office space in North Hollywood for $5.6 million. In March, an unnamed studio signed a roughly 166,000-square-foot lease with LBA Logistics at a Valencia industrial building with high ceilings and truck dock.
In Santa Clarita, a popular area for Hollywood productions, many industrial sites are being converted for film and television tenants, said Holly Schroeder, chief executive of the Santa Clarita Valley Economic Development Corp. Schroeder said there are more than 30 sound stages in that area, a number she expects to rise to 40 by the end of the year given growing demand.
The industrial buildings are also serving as storage for electrical and lighting equipment, construction and set design, and other storage purposes.
John Tronson, principal at Avison Young USA Inc., said major studios occupy most traditional sound stages and storage locations, which has led to other players having to find other locations. "They had to offsite all of the grip lighting, set design and construction to the San Fernando Valley area," he said.
Carl Muhlstein, international director at Jones Lang LaSalle Inc., said he doesn't anticipate many industrial buildings will be converted to sound stages because many of their owners prefer long-term leases — something a short-term production isn't usually willing to sign.
Besides, a lot of industrial space doesn't work for filming, Tronson said, because of its lower ceiling height, intermittent pillars, lack of air conditioning and noise issues.
Still, there's plenty of other production needs that the region's industrial operators can and will be meeting — particularly storage.
For reprint and licensing requests for this article, CLICK HERE.