Pasadena-Based East West Bancorp Takes $7M Charge Related to Solar Ponzi Scheme
Wednesday, May 8, 2019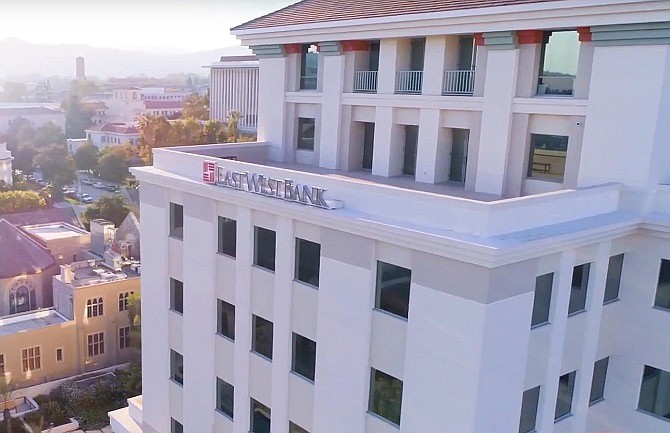 East West Bancorp., parent of East West Bank, the largest independent bank headquartered in Southern California, disclosed in a regulatory filing May 8 that it has written off some tax credit investments related to exposure to a potential solar Ponzi scheme identified by the FBI back in February.
The bank, which initially said in a filing in February that it had a $53.9 million exposure related to its investments in mobile solar generators sold and managed by DC Solar between 2014 and 2018, said in a 10-Q filing for its first quarter financial results on Wednesday that it had recorded a pre-tax $7 million impairment charge related to the alleged fraud.
With an impairment charge, if the fair value of exposure is less than the carrying value, then the goodwill is deemed "impaired" and must be charged off.
A bank spokeswoman could not immediately comment as to whether future impairment charges might be required to deal with the $53.9 million exposure.
DC Solar filed for federal bankruptcy protection in February, following an FBI agent raid at the company's Benicia, Calif.-based headquarters in December that revealed an alleged scheme whereby new investors were used to pay off old ones. The FBI described a Ponzi-like scheme involving potentially hundreds of millions of dollars.
"The company continues to closely monitor the progress of the allegations set forth in the FBI declaration, and it is reasonably possible that an uncertain tax position will be required for at least part, if not potentially all, of the tax credit benefits the company has claimed," according to the May 8 SEC filing.
"The amount of the uncertain tax position liability that may be recorded may have an adverse impact on the company's income tax liabilities, results of operations and financial condition," it added.
East West shares closed at $50.42, down 83 cents, or 1.62 percent.
Finance reporter Pat Maio can be reached at pmaio@labusinessjournal.com or (323) 556-8329.
For reprint and licensing requests for this article, CLICK HERE.