An Esports IPO Worth Watching
Super League's fate could provide insight for other gaming upstarts
Friday, May 3, 2019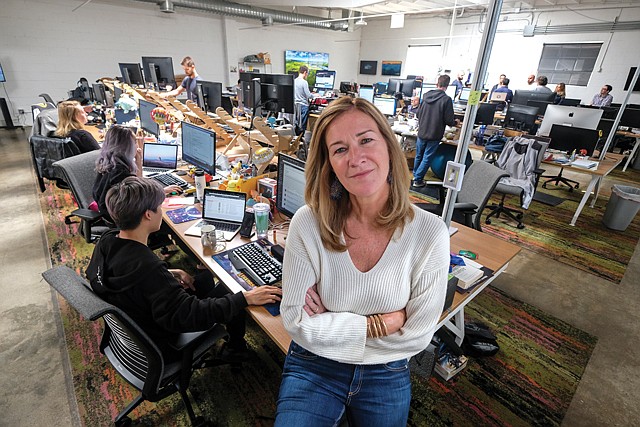 Super League tries to offer alternatives to the "toxic chat" that is often prevalent in online game play, said Hand, who is also chairwoman of Super League. The company's approximately 300,000 registered users include children, teenagers and adults.
"We promote sportsmanship," Hand said. "This is the more positive way to game."
Super League bought the licensing rights to two of the most popular esports games — Riot Games Inc.'s "League of Legends" and Microsoft Corp.'s "Minecraft" — and started organizing tournaments online and at physical locations. It contracted with movie theater chains including Cinemark USA Inc., which was also an early Super League investor, as tournament locales.
Before it went public, Super League raised about $34 million from three venture capital funding rounds. Jeffrey Vinik, owner of the National Hockey League's Tampa Bay Lightning, led the final financing round.
The company has also added venue partnerships including with Topgolf International Inc., a combined driving range, bar and gaming center.
Super League's physical tournaments have expanded. On April 27, Super League hosted a "League of Legends" competition between the best amateur players of select cities at the Red Bull Training Grounds, an esports arena in Santa Monica.
About 80% of Super League's current revenue comes from tournament sponsors including Red Bull North America Inc., Logitech Inc., and Viacom Inc.'s Nickelodeon. Company expenses include $6.9 million in salaries and benefits to its 46 full-time employees, plus paying for venue rentals, games' licensing rights and marketing Super League to amateur players.
Super League's competitors include Play VS Inc., a Santa Monica company focused specifically on high school esports competitions, and Skillz Inc., a mobile esports platform.
The future of esports
Global revenue in esports is projected to more than double to $1.8 billion by 2022, from $865 million in 2018, according to Amsterdam-based market research firm Newszoo.
Jurre Pannekeet, an analyst with Newszoo, said the principal beneficiaries of this growth will be game publishers — such as Riot Games and Activision Blizzard Inc., both based in Santa Monica — followed by broadcasting platform Twitch, an Amazon.com Inc. subsidiary. And professional leagues will generate money from selling broadcasting rights.
It's unclear if esports is a rising tide that will lift Super League's boat, Pannekeet said.
"There is certainly a demand for Super League," Pannekeet said, adding that amateur competitors are "looking for a more curated experience."
Hand said the central driver of future success for Super League could come from fees paid by the players who use the company's platform. Hand said she wants consumer fees to overtake brand sponsorships as the top revenue source.
For reprint and licensing requests for this article, CLICK HERE.