An Esports IPO Worth Watching
Super League's fate could provide insight for other gaming upstarts
Friday, May 3, 2019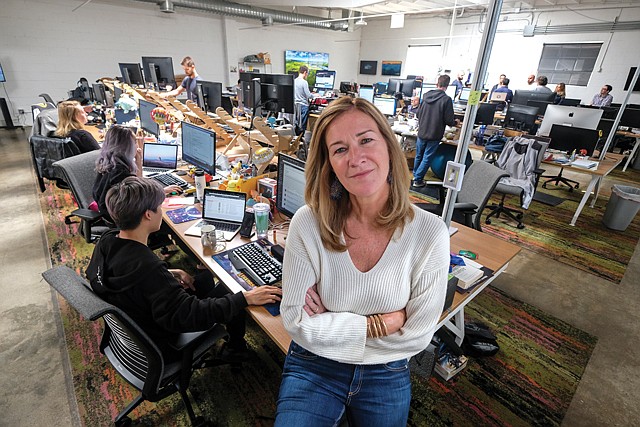 Just over two months ago, Santa Monica-based Super League Gaming Inc. went public, becoming what appears to be the first company focused exclusively on competitive video-game play, or esports, to launch an IPO.
Super League, now listed on Nasdaq, is poised to take advantage of the growing esports market, with a long-term revenue strategy focused on consumer subscriptions. But the small company, led by Chief Executive Ann Hand, is also burning through money.
Super League generated just over $1 million in 2018 revenue, according to a Feb. 22 filing with the Securities and Exchange Commission, but posted a $20.6 million net loss, listing $16.5 million in operating expenses.
In its initial public offering, the company raised $22.4 million selling shares at $11 each, but since then its stock price has sagged, reaching $6.36 a share at close of business on May 1.
As the first company of its kind to go public, Super League's fate could provide insight for other upstarts in the fast-growing esports field — a hybrid of the video game and professional sports industries.
Many successful esports operations are arms of video-game publishers or subsidiaries of larger entertainment or technology companies. Analysts say it could be years before Super League turns a profit.
"It's really five to 10 years away that the industry will mature, and companies will become profitable," said Anthony Borquez, USC professor and founder of Santa Monica-headquartered digital entertainment company Grab Games.
In the SEC filing, Super League said it would need either a substantial jump in revenue or to borrow significantly to continue as a company past February 2020.
"They can keep it up as long as investors are willing to finance the cash burn," said Michael Pachter, managing director of equity research at Wedbush Securities Inc. "But equity investors have an expectation of profit and will seek to understand how Super League can grow revenues to cover its expenses."
Other young Silicon Beach companies, most famously Snap Inc., have also posted large losses after going public. But as a smaller company, Super League has even more to prove.
"Snap had 100 million users," when it went public, Pachter said. "Super League needs to demonstrate its reach."
Tapping the gaming audience
Super League was founded in 2015 with the aim of making esports appealing to a wider audience.
The company's platform facilitates gameplay between amateur players of "League of Legends" and other video games. The platform features statistical leader boards and professional esports players offering tips.
Prev Next
For reprint and licensing requests for this article, CLICK HERE.