Activision Blizzard First Quarter Earnings Surpass Expectations
Friday, May 3, 2019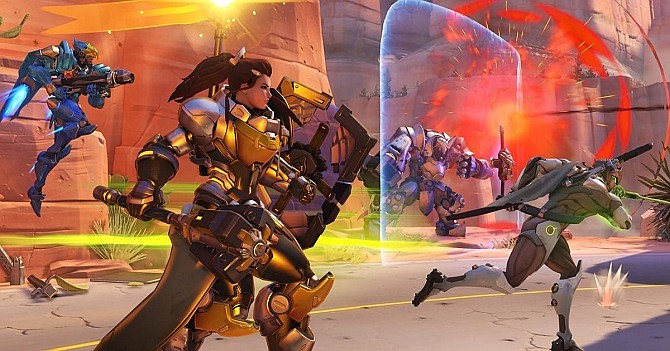 Santa Monica-based video game publisher Activision Blizzard Inc. announced first quarter 2019 earnings on May 2, reporting $1.82 billion in revenue, down roughly 7.3 percent from $1.97 billion in first quarter 2018.
Activision outperformed its initial first quarter 2019 outlook which predicted it would earn $1.72 billion.
"We are increasing investment in our biggest franchises to better deliver against our growth potential, and I am pleased with our progress," Activision Blizzard Chief Executive Bobby Kotick said in a statement.
Despite surpassing predictions for first quarter this year, Activision has faced a difficult year so far. The company laid off roughly 8% of its workforce, nearly 775 employees, in February. Activision also parted ways with Bungie Inc., developer of lucrative game franchise "Destiny," cutting short a 10-year contract. Bungie retained all the rights to its titles after it divested itself from Activision.
The company's sales were down slightly this quarter from last year. The company generated $1.26 billion from products and services sold physically and digitally in the first quarter compared to $1.38 billion in 2018.
Activision counted 345 million monthly active users in Q1, down from 385 million at the end of fourth quarter 2018. The bulk of Activision's monthly users came from its mobile game platform King, which had 272 million users this quarter.
In addition to mobile gaming, Activision Blizzard relies heavily on its "Call of Duty" and "Overwatch" games. "Overwatch" spawned the successful "Overwatch League," a competitive esports league that competes from Activision Blizzard's frequently sold-out Burbank esports arena.
According to Nasdaq, Activision's shares fell more than 5% after the May 2 earnings report was released, totaling $46.55 per share.
Activision Blizzard said in an earnings press release it would increase development resources by 20 percent this year. "The company will fund this greater investment by de-prioritizing initiatives that are not meeting expectations and reducing certain non-development and administrative-related costs across the business," the publisher wrote.
Tech reporter Samson Amore can be reached at samore@labusinessjournal.com or (323) 556-8335. Follow him on Twitter @samsonamore.
For reprint and licensing requests for this article, CLICK HERE.