PE Influence Molds Agencies
ENTERTAINMENT: WGA dispute sheds light on model
Friday, March 29, 2019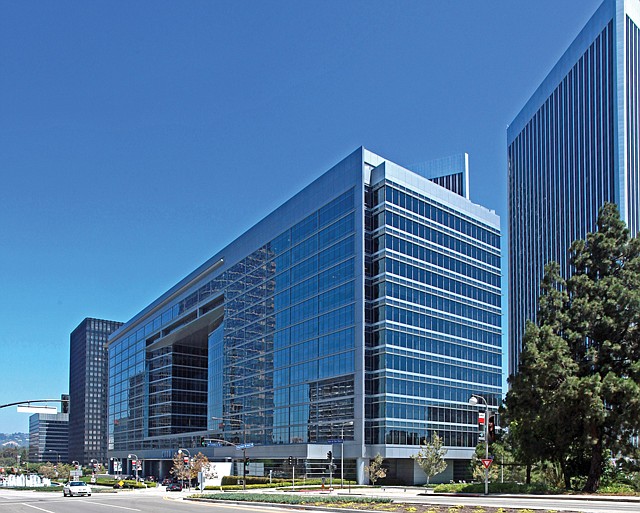 A 43-year-old detente between screenwriters and the agencies that represent them is in jeopardy as Hollywood's top talent agencies pivot to a new business model.
The Writers Guild of America West wants to halt the new direction of the biggest talent agencies, which have accepted hundreds of millions of dollars in private equity money to help reshape their roles from talent representatives to entertainment holding companies in recent years.
The guild has set an April 7 deadline to reach a new agreement with the Association of Talent Agents after its members voted last year to scrap a 1976 pact dictating its relationship with agents. But the union of film and television screenwriters may not be able to slow the agencies' momentum.
"Talent agencies have grown by taking private equity investment and expanding their business beyond representation," said Dan Stone, a partner at Greenberg Glusker Fields Claman & Machtinger law firm and former attorney at the Directors Guild of America. "It will be very difficult for the agencies to turn back."
A recent influx of outside capital, from TPG Capital, Silver Lake and others, has pushed Hollywood's top talent agencies to expand their businesses well beyond the traditional model of representing artists. Creative Artists Agency has used it to underwrite literary website Belletrist. Endeavor subsidiary WME has used it to purchase the Ultimate Fighting Championship Ltd. mixed martial arts league. And several agencies have launched offshoots to produce their own content.
The private equity investors are a "hungry beast," said Gene Del Vecchio, a professor at the USC business school, and will continue to demand a revenue model more diverse than accepting commissions from talent.
The screenwriter's union says such pursuits stray from agencies' core responsibility to their clients' interests.
Bargaining table
Movie studios and TV networks are typically the ones facing off against the Writers Guild. But the writers' current dispute is with the Association of Talent Agents, a trade association based in West Hollywood that represents about 100 talent agencies nationally, including the largest L.A. agencies as well as smaller outfits.
Hollywood's top agencies by artists' earnings and number of clients are CAA, WME and United Talent Agency. The president of the talent association is Jim Gosnell, chief executive of Agency for the Performing Arts Inc., the fourth largest agency in L.A. County.

The agencies are now in the crosshairs because writers want a new agreement that bans in-house production efforts, as well as the longtime payment practice known as packaging fees — neither of which are mentioned in the 1976 deal.
Agencies collect a packaging fee by gathering multiple writers, actors or directors for a creative project and offering them together to producers in exchange for a fee based on the overall compensation negotiated for the talent.
Jason Squire, professor at the USC School of Cinematic Arts, said packaging has been around at least since the 1990s, when Michael Ovitz ran CAA. But he said the practice has grown as the agencies diversify their business.
Prominent screenwriters such as David Simon, co-creator of HBO's "The Wire," have blasted packaging fees, saying the agents' fee structure isn't clear enough. Many in the guild think such fees marginalize writers while more sought-after directors and actors may get a larger slice of the deal.
Beverly Hills-headquartered UTA countered with a report last week that found package fees are driving more opportunities and generating more money for writers than traditional commission deals.
Equity inflow
The new pressure from private equity interests began when Forth Worth, Texas-headquartered TPG Capital bought a 35 percent stake in CAA in 2010 for $165 million and then spent another $175 million four years later to up its stake to 53 percent.
CAA had dabbled in content production before that investment, making sports documentaries and podcasts, but TPG's new stake further spurred those ventures, leading CAA to launch startup studio Creative Labs and comic video streaming platform Funny or Die Inc.
It has also drawn in new investors, including Asian firms China Media Capital Inc. and Fubon Financial Holding Co. Ltd.
WME's parent company, Beverly Hills-based Endeavor, is even more diversified. Founded in 1995 as an agency specifically to represent screenwriters, Endeavor has become an entertainment conglomerate.
Menlo Park-headquartered Silver Lake has invested at least $750 million in Endeavor starting in 2012. Those investments coincided with Endeavor's purchase of UFC, the Professional Bull Riders and the Miss Universe organizations. In 2017, the company formed Endeavor Content, an original production studio.
UTA sold a 40 percent stake in the company to Investcorp and PSP Investments for about $200 million in August.
The agencies say their new business dealings, including the content they produce, aren't just meant to earn money; rather, they're an asset for writers as well, as the rise of streaming services is driving consolidation and uncertainty in the industry. "Affiliates of agencies are generating new project opportunities through an artists-first lens that offer artists greater creative control," the Association of Talent Agents said in a recent public statement.
The Writers Guild has countered that argument saying the agencies are double-dealing by representing both a writer and a producer involved in the same project. The guild also said ventures like the Miss Universe pageant draw the agencies away from their core mission in favor of a more immediate revenue stream.
"We are seeking to eliminate these conflicted practices," said Laura Blum-Smith, director of public policy at the Writers Guild.
Future trajectory
The union's demands could be partly met over the next week of negotiations, but close observers are not holding their breath.
One possible hole in the union's argument is the matter of legally proving a breach of fiduciary duty, some lawyers said.
"It's a basic tenant of law that these agencies are supposed to be doing the absolute best to maximize the value of their client," said Beverly Hills' plaintiff-side entertainment lawyer Neville Johnson, who frequently represents talent in disputes. But Johnson said there's scant case law that has tested the state's talent agency code of conduct.
The agencies have also benefitted from the silence of the Screen Actors Guild and Directors Guild of America on the writers' public tussle with agents. The Association of Talent Agents has a governing agreement with the Directors Guild, according to the association. It also has a state-approved pact with actors.
Asked about the other guilds' lack of support, Blum-Smith deferred to them. Neither organization responded to repeated requests for comment.
USC's Squire mentioned the possibility of some smaller agencies snapping up writers by claiming they'll focus strictly on talent representation rather than complex, private equity-infused outfits. But there are no outward signs of dissention in the ranks of talent agencies.
"The writers have historically taken aggressive positions that haven't always panned out," said one observer, who requested anonymity due to his involvement with stakeholders on both sides. "I think the directors and actors have a different perspective."
For reprint and licensing requests for this article, CLICK HERE.