Lime Doubles Down on Los Angeles Scooters
Neutron Holdings first scooter company to receive city permit to expand fleet
Friday, March 22, 2019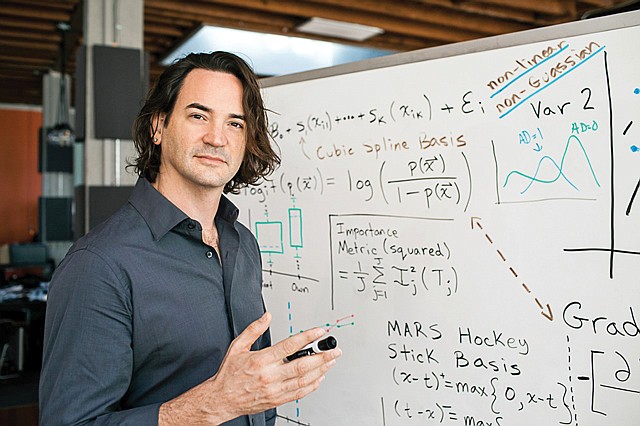 You may soon notice a lot more Lime scooters in L.A. Neutron Holdings Inc., which owns and operates the dockless e-scooters, obtained a permit from the city on March 18 to nearly double the size of its urban fleet.
Lime is expanding to 5,500 from 3,000 scooters citywide, deploying the devices in the Hollywood, downtown, Koreatown, Silver Lake, Atwater Village and Echo Park neighborhoods of Los Angeles.
The City Council first approved e-scooters in September, and the citywide fleet totaled 22,000 as of February. Besides Lime, Bird Rides Inc., Lyft Inc., Cerritos-based Razor USA, West Hollywood-based Wheels, Skip Transport Inc., and Uber Technologies Inc.-owned Jump operate under city permits. The devices have met with skepticism from some residents and councilmembers who say the scooters take up unnecessary sidewalk space and pose safety risks.
But despite that pushback, e-scooter companies have continued to gain ground.
Lime scooted into Los Angeles in December and is one of three companies operating scooters in the City of Los Angeles. With the permit, Lime becomes the first of L.A.'s scooter operators to expand with the city's explicit permission. Lime's fleet of 5,500 is now larger than that of any of its competitors.
"Lime has made a commitment to helping Los Angeles reduce its car use, making roads safer and greener for pedestrians, bike and scooter riders alike. We look forward to continuing our work together to offer more mobility options for riders throughout the city," Jessica Lall, the chief executive of local business advocacy group Central City Association, said in a press release.
• • •
ZestFinance Releases New Underwriting Software
East Hollywood-headquartered ZestFinance Inc. announced March 19 a new software tool for banks that uses artificial intelligence to try to reduce discrimination in lending.
ZAML Fair is an addition to ZestFinance's existing ZAML platform, which uses machine learning to automate credit underwriting and analyze lending risks, a process the company says has long been prone to human error.
"We already knew discrimination was there, but now you can do something about it — it automates what you need to do to get a fairer model," said ZestFinance spokesman Bruce Upbin.
The platform is available to customers of the original ZAML software, which costs businesses "in the six figures per year" to license, Upbin said.
ZestFinance employs roughly 100 people and helps banks of varying sizes and credit categories create more accurate lending models using machine learning. The company was founded in 2009 by Chief Executive Douglas Merrill.
"It's early in the adoption cycle. We just announced Discover Financial Services as a customer last week and recently signed on Prestige Financial Services Inc.," said Upbin, who also cited Ford Motor Credit Co. and Chinese technology firm Baidu Inc. as customers.
ZestFinance has raised $292 million, including a $30 million Series D round in 2016 that was led by Baidu, according to industry tracker PitchBook Data Inc. Other notable investors in ZestFinance include entrepreneur Peter Thiel, Beverly Grove-based TenOneTen Ventures and its founding Partner Gil Elbaz, and Playa Vista-based ChowNow Inc.
• • •
Staff Shifts
New York City-based venture capital firm Human Ventures is planning to open a Los Angeles office and has hired Nick Bell, former vice president of content at Snap Inc., as a managing director.
The new office will be Human Ventures' first outpost in the Southland. The firm has already funded several local firms, including women-focused media company Girlboss Media Inc., mobile augmented reality developer Octi Inc., and online luxury jewelry retailer Iconery Inc. 
According to Bell's profile on LinkedIn, he left Snap in January after nearly five years with the firm. In his new position, Bell will be focused on what the Human Ventures' Chief Executive Heather Hartnett describes as "the attention economy."
In a statement, Bell said he was "delighted to be joining the team at Human Ventures," adding, "I saw a massive opportunity to steer an entire industry (and) there are so many brilliant, talented entrepreneurs waiting to be discovered and build future digital businesses."
Staff reporter Samson Amore can be reached at samore@labusinessjournal.com or (323) 556-8335.
For reprint and licensing requests for this article, CLICK HERE.