Fund Launches to Target Next-Gen Internet Tech
55 Catalyst Capital to be led by BCG Ventures founder Jeff Schumacher
Friday, March 22, 2019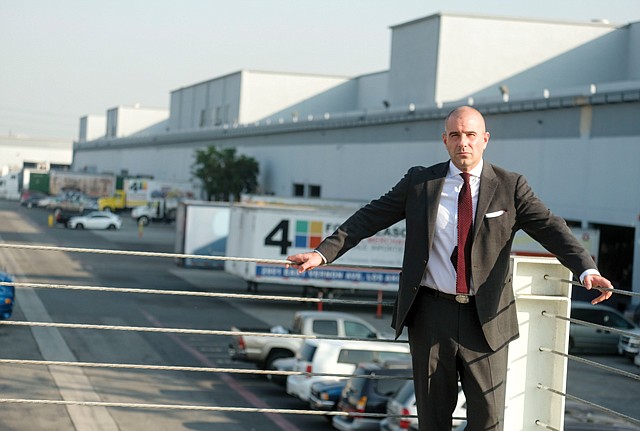 Jeff Schumacher, founder and former head of Manhattan Beach-based BCG Digital Ventures, has left the early stage investment firm to open 55 Catalyst Capital, a new fund for technology investment.
Schumacher said in a statement that the new firm, also based in Manhattan Beach, will focus on investing in "next generation internet" startups developing advanced technologies like blockchain and secure communications.
A spokesman with 55 Catalyst Capital declined to provide further details on Schumacher's role since the firm is still in the midst of fundraising. A regulatory filing made earlier this month with the Securities and Exchange Commission didn't indicate how much money 55 Catalyst Capital plans to raise but did say the minimum investment amount is $100,000.
The firm also named to its leadership Juan Bruce, former managing partner of Santa Monica-based hedge fund Aenigma Capital, and Jason Nolte, former venture partner at Detroit-based venture firm General Motors Ventures.
Prior to founding BCG Ventures in 2014, Schumacher co-founded Booz Digital, a Booz & Co.-owned venture capital investment firm based in New York City, and since renamed Strategy&. He also led Axon Advisory Partners, a boutique digital advisory firm that Booz & Co. purchased in 2012. Schumacher also led the North American marketing and sales practice of New York-based consulting firm McKinsey & Co. Inc. and previously served as the chief marketing officer of Sports Authority Inc., a Colorado-based sports retail chain that ceased operations in 2016.
• • •
Bank of America to hire 300 bankers
Bank of America Corp. plans to hire as many as 300 bankers in the Los Angeles area over the next three years, according to the bank's top executive in the region.
The "client-facing" bankers will be hired across all lines of its business locally, including small business, mortgage lending, wealth management, private banking and commercial lending, said Raul Anaya, president of Bank of America for the greater Los Angeles region.
"We continue to be bullish in L.A.," Anaya said, adding that the metro area is among Bank of America's five top U.S. markets.
Last month, the Charlotte-based financial giant dropped off the names of U.S. Trust and Merrill Lynch from some of its businesses, including the investment bank and trading operations, global markets and capital markets group. Those units, together with the bank's subsidiaries that serve corporate clients, were known as Bank of America Merrill Lynch. They will now be called BofA Securities, while the subsidiaries dealing with the corporate clients will be called Bank of America.
• • •
MJIC raises $15 million to expand
Commerce-based MJIC Inc., a cannabis logistics company building a network of distribution hubs in California, raised $15 million to help fuel its expansion.
"This financing will significantly accelerate our growth strategy as we continue to build MJIC's integrated distribution and retail platform across the entirety of the cannabis ecosystem," said MJIC Chief Executive Sturges Karban, in a statement. The company declined to name the sources of the funding.
The $15 million in funding will be used to hire executives, expand MJIC's licensed distribution infrastructure, enhance its manufacturing capabilities and increase the depth of its reach across multiple retail channels throughout California and parts of North America.

MJIC is anticipating a public listing on the Canadian Securities Exchange this year, having recently entered into a financial advisory agreement with Haywood Securities.
MJIC will follow a stampede of U.S.-based cannabis companies, including Culver City-based MedMen Enterprises Inc., that over the past year have rushed to the exchange in Toronto.
Have a deal tip? Pat Maio can be reached at pmaio@labusinessjournal.com or (323) 556-8329.
For reprint and licensing requests for this article, CLICK HERE.