Songtradr Announces $12 Million Funding Round
Thursday, March 21, 2019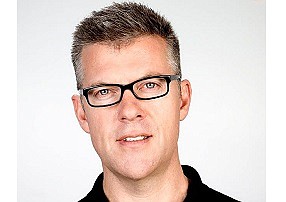 Music licensing platform Songtradr Inc. announced March 21 it raised $12 million in equity financing, the company's latest move in a competitive market of boutique licensing companies.
It was the second announced round of fundraising for the 5-year-old, Santa Monica-headquartered company, headed by Australian songwriter Paul Wiltshire.
Both financing rounds have been led by Wise Tech Global, a financier and software company based in Sydney, Australia.
Songtradr has raised $21.5 million total in outside financing, according to the company.
The Santa Monica outfit also made headlines last month for purchasing Big Sync, a London-headquartered music licensing and rights management service, for undisclosed terms.
Songtradr generates revenue from subscriptions, a company spokeswoman said: Artists who pay a tiered subscription to upload, license and distribute their songs on Songtradr's digital platform, and buyers of those songs – for example, motion picture studios, streaming platforms, and television commercial producers – who subscribe so they can buy the songs from the artists
The global music licensing business generates north of $1 billion per year, according to a 2017 report by MiDIA Research, a London media and technology analysis company.
The industry is growing, according to the MiDIA report, thanks partly to low-budget content producers who do not have the money to go through major record labels to license songs.
Many of the songs on Songtradr and similar platforms, the report said, are from artists not signed to a record label – and artists see the licensing platform as a chance for initial commercial exposure.
Songtradr has numerous competitors in the market, the company spokeswoman acknowledged, including Brooklyn, New York's TuneCore Inc., CDBaby Inc. of Portland, Oregon, and Loudr, a San Francisco company that is owned by streaming giant Spotify NA.
Songtradr declined to provide financials including revenue and whether the company is profitable.
The company has 40 employees, according to the spokeswoman.
Wiltshire founded Songtradr after gaining notoriety as a songwriter. He penned songs for the Backstreet Boys, and was part of The Matrix early 2000s' songwriting team that wrote hits for Avril Lavigne, Christina Aguilera and Hillary Duff.
Media and entertainment reporter Matthew Blake can be reached at (323)556-8332 or mblake@labusinessjournal.com
For reprint and licensing requests for this article, CLICK HERE.