Pragma Teams Up With Mayo Clinic to Produce Medical Videos
Monday, March 18, 2019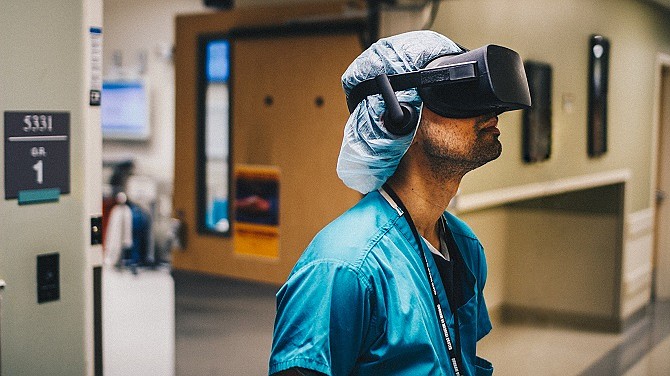 Pragma Inc., a health tech company based in Koreatown that offers a library of on-demand medical lectures and surgical videos, on March 18 announced a partnership with the Mayo Clinic of Minnesota.
The four-year-old startup, doing business as Giblib, announced a collaboration with the Rochester medical center to digitize its video library and film new content for the Giblib streaming platform featuring Mayo teaching faculty in 360-degree virtual reality.
While terms of the deal were not disclosed, the Mayo Clinic will gain a seat on Pragma's board.
"By working with the Mayo Clinic, we are helping medical professionals worldwide learn from some of the most forward-thinking, sought-after surgeons and physicians at the top-ranked hospital in the world," said Brian Conyer, co-founder and chief executive of Pragma, in a statement.
Giblib, which aims to establish itself as the "Netflix of medical education" with the largest library of on-demand medical videos, allows doctors to learn the latest medical techniques without traveling to conferences around the world. It also provides educational videos for medical students, trainees and practicing surgeons.
The private firm generates revenue by subscriptions to its streaming platform, according to Conyer, which start at $50 a month or slightly less for an annual membership.
The company, which raised a combined $1 million during two funding rounds in 2016 and 2017 according to Crunchbase, now produces original videos for Cedars-Sinai Medical Center, Stanford Children's Hospital and the Keck School of Medicine of USC.
Health business reporter Dana Bartholomew can be reached at dbartholomew@labusinessjournal.com. Follow him on Twitter @_DanaBart.
For reprint and licensing requests for this article, CLICK HERE.