SquadUp Shoots for High End
EVENTS: Ticketing firm touts nimbler tech, lower fee
Friday, March 15, 2019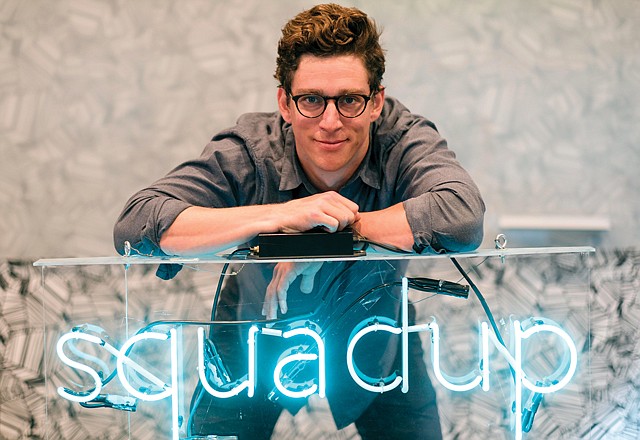 New York City's Tribeca Film Festival switched its ticket vendor last summer from Eventbrite Inc. to SquadUp Inc., a relatively new entrant to the ticket vending market.
But the festival's moviegoers probably didn't notice. The Culver City outfit provides what it calls "white label" ticketing, which means it doesn't stamp its brand name on the tickets or the event website.
What attendees might have noticed instead were the slimmer processing fees on all 140,000 tickets Tribeca sold last year — just $1.99 plus 3 percent of the base ticket price. That's significantly lower than the average 27 percent fee added to most primary ticket sales, according to a report last year by the U.S. Government Accountability Office.
The lower surcharge is one of the prime attributes that, from a consumer perspective, distinguishes the ticketing startup from market leader Ticketmaster Entertainment. But SquadUp's real value-add, according to its clients, is the company's flexibility and ability to integrate ticketing services into existing websites with no indication it's involved.
"SquadUp was pretty open to adjusting its ticketing system to our needs," said Sean McCoy, manager of ticketing operations at Tribeca Enterprises.
In just a few years, SquadUp has become the platform of choice for high-end events put on by the Wall Street Journal Inc. and the James Beard Foundation, as well as the NYC Wine and Food Festival. The company has also done ticketing for e-sports including Riot Games Inc.'s League of Legends and others.
Taking on giant
SquadUp launched as a prototype in 2012 when Chief Executive Willie Litvack, now 29, was a senior at Duke University.
Litvack says the company hit its stride last year, processing $35 million in ticket sales. He said the company is profitable though he declined to provide revenue figures or further financial detail.
SquadUp has raised about $2 million in venture capital financing from financiers including New York City-headquartered Portage Partners and WHE Investments.
The company has also started acquiring smaller ticketing platforms. This month, SquadUp announced the acquisition of Event Nation, a Washington D.C.-based ticketing service, which upped SquadUp's head count to 19 from 17 and added a handful of new clients.
But it's no secret: The small startup is taking on a giant. Ticketmaster, a subsidiary of Beverly Hills-based Live Nation Entertainment Inc., dominates primary ticket sales, controlling 80 percent of the U.S. market, according to trade publication Pollstar. Ticketmaster also holds an iron grip on major league sports and arena entertainment.
And San Francisco-based Eventbrite tickets many of the smaller venue shows Ticketmaster does not.
Eventbrite and Ticketmaster declined comment. Eventbrite stated it did not want to be quoted in a story about another competitor; a Ticketmaster spokeswoman noted she "never heard of" SquadUp.
Litvack acknowledged SquadUp has a long way to go to challenge Ticketmaster's dominance. According to the Government Accountability Office, Live Nation holds a 60 percent share of the event booking market, and many event planners are reluctant to fight Ticketmaster's fees for fear of losing access to Live Nation's slate of acts and artists.
As a result, Litvak said he's more focused on competing with Eventbrite in the near future because that outfit doesn't also control where talent performs in the way Live Nation does.
Ticketing tech
Perfecting the most cost-efficient, user-friendly ticketing platform is a "big deal," and it has yet to happen, said UCLA music business professor Gigi Johnson.
Technology companies are increasingly battling to create the simplest purchase platform, becoming more than just middlemen, she said.
"To sell the tickets, you need to have the infrastructure to actually transact the sale with the least number of clicks possible, so folks don't wander off," Johnson said.
Litvack said he believes SquadUp's technology design is best suited for the primary ticketing market. The secondary market, where consumers resell tickets, has a range of startup entrants such as SeatGeek Inc. and StubHub Inc. that have gained hefty investments from Silicon Valley, he said.
But on the primary market, Litvack said SquadUp has an advantage over Ticketmaster and Eventbrite. SquadUp has an advantage over them, he claims, because of what he perceives as the companies' reliance on older software platforms that require more engineering labor, making it more costly to do business.
"We can do the same with fewer engineers," he said.
Johnson said Ticketmaster, a company that's been around since long before digital ticketing, has had to recently reboot its customer database and augment its security measures — both costly undertakings.
CORRECTION: An earlier version of this story, which ran in the March 18, 2019 issue, incorrectly stated SquadUp Inc.'s 2018 ticket sales. According to the company's chief executive, SquadUp processed $35 million in ticket sales in 2018, not $27 million.
For reprint and licensing requests for this article, CLICK HERE.