Robhana Refinances Downtown Portfolio
$38 million loan package covers medical and office buildings, parking structure
Friday, March 15, 2019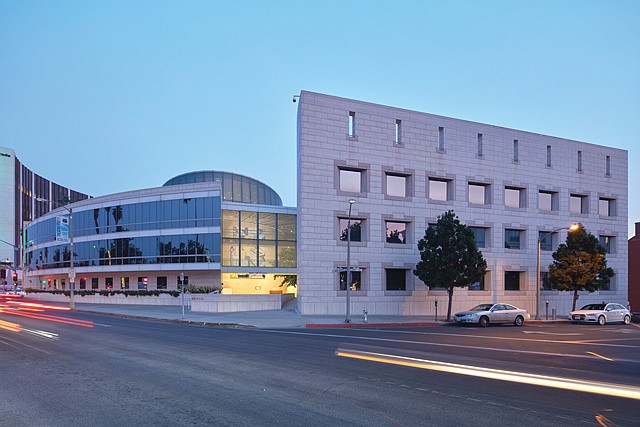 Adowntown portfolio comprised of three properties received a $38 million refinance loan, the latest projects in the county to refinance in recent months.
Real estate investment firm Robhana Group Inc. borrowed $38 million to refinance the properties, which include the 60,000-square-foot Downtown West Medical facility and an urgent care clinic operated by HealthCare Partners, as well as an adjacent 50,000-square-foot office building and a nine-story parking structure. The properties are at 1120 and 1122 Washington Blvd.
Beverly Hills-based Quantum Capital Partners' Jonathan Hakakha and Mike Yim brokered the loans — a long-term loan for the medical facility and short-term credit facility for the office building and parking structure.
Hakakha said in a statement the medical facility was fully leased while the recently renovated office building was not.
The medical building received a 10-year loan from a New York-based private lender, and the parking structure and office building secured a three-year, fixed rate loan from a money center bank. Quantum Capital declined to disclose who the lender was.
• • •
Two co-working locations announced
Another week, another co-working location — two of them, actually.
WeWork Cos. Inc. announced a new 70,000-square-foot Beverly Hills location inside the Creative Artists Agency building at 9830 Wilshire Blvd.
The company projects the space, which is expected to open by the end of the year, will accommodate some 1,100 members.
It is the co-working giant's first Beverly Hills location.
Terms of the lease were not disclosed. The average asking rate for Class A office buildings in Beverly Hills was $5.65 per square foot during the fourth quarter of 2018, according to data from Jones Lang LaSalle Inc. That would put the value of the lease at roughly $4.7 million a year.
Carr Workplaces, meanwhile, signed a 24,000-square-foot lease at The Bloc in downtown, according to a March 6 announcement. The co-working company will open the location in the spring.
The Bloc is a mixed-use site with an office, hotel and retail complex above the 7th St./Metro Center Station and was redeveloped by National Real Estate Advisors.
It is Carr Workplaces' only location in Los Angeles and its 27th location nationwide.
A Carr representative said the company and National Real Estate Advisors both have a stake in the space as part of a 10-year agreement.
The location can accommodate 150 people.
• • •
Tala signs new Santa Monica lease
Santa Monica-based fintech outfit Tala signed a new lease in the city, further cementing Santa Monica's appeal for growing technology companies.
Prev Next
For reprint and licensing requests for this article, CLICK HERE.