Trethera Corp. Raises $8M During Biotech Investor Round
Monday, March 11, 2019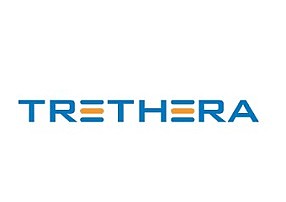 Trethera Corp., a biotechnology firm based in Brentwood, raised up to $8 million from investors, according to a securities filing posted March 11.
The privately owned spinoff from UCLA raised $8,056,505 from the sale of securities, warrants and options to 28 investors, according to the U.S. Securities and Exchange Commission filing.
Trethera develops small molecules to fight certain types of blood cancer. In February 2018, it announced it had won federal approval to begin a clinical trial for a small molecule to treat myelodysplastic syndromes (MDS), a disease that can lead to bone marrow failure.
In October, it announced a collaboration with KYAN Therapeutics, a clinical-stage artificial intelligence drug development firm based in Singapore, to develop combination therapies for solid tumors.
Trethera Corp. was founded in 2015 by UCLA scientists Caius Radu, Johannes Czernin, David Nathanson, Owen Witte and Michael Jung, who developed the blockbuster drug Xtandi to treat prostate cancer, for which UCLA earned $1.14 billion.
The biotech firm raised $7.4 million from 40 investors during a previous funding round in February 2016, according to Crunchbase, a data tracking firm.stage
Health business reporter Dana Bartholomew can be reached at dbartholomew@labusinessjournal.com. Follow him on Twitter @_DanaBart.
For reprint and licensing requests for this article, CLICK HERE.