Sun Sets on Verengo Solar
Solar panel firm's last outpost to shutter by end of May; 47 workers to be let go
Friday, March 8, 2019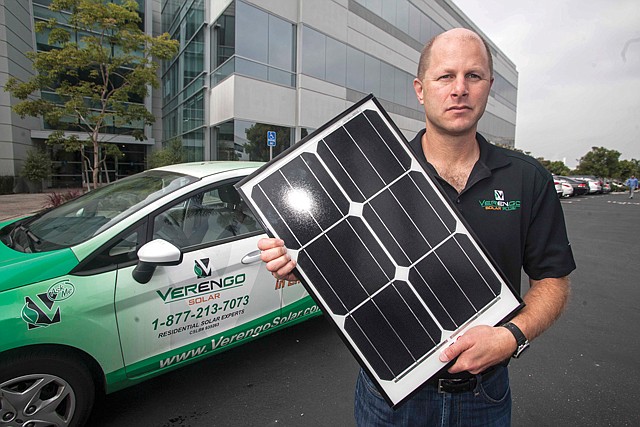 The sun is finally setting on Verengo, a local solar panel installer that was once the third largest in the nation but entered bankruptcy in 2016 after an overambitious expansion. In May, its last location will cease operations.
Crius Energy Corp., of Stamford, Conn., which bought then-Torrance-based Verengo's assets three years ago, is closing the last remaining facility bearing Verengo's name. The Cerritos location will shutter in May, and its 47 employees will be terminated.
Crius spokesman David Marks said that late last year, the company decided to exit solar rooftop panel installation and focus on selling electricity and gas service in deregulated energy markets across the country. At the time, Crius was in negotiations to sell itself to Irving, Texas-based Vistra Energy Corp. That deal is currently awaiting final approval of both company boards.
Marks said Crius tried to sell Verengo Solar but was "unable to come to an agreement to sell the business" and decided instead to close the facility. He didn't offer further details.
The solar-panel installation business saw a wave of investment around the time Verengo launched as solar panel prices were plunging, making them more affordable for homeowners. But it appears too many players may have rushed in to the business, flooding the market and leading to a shakeout a few years ago.
When Verengo Solar burst onto the scene in 2008, co-founders Randy Bishop and Ken Button quickly raised $9.7 million from L.A. private equity firm Angeleno Group and millions more from other sources. In just three years, it grew to be the second largest solar panel installer in California.
For reprint and licensing requests for this article, CLICK HERE.