Leaf Reports Growth Buds
MEDIA: Internet publisher sees positive earnings trend
Friday, March 8, 2019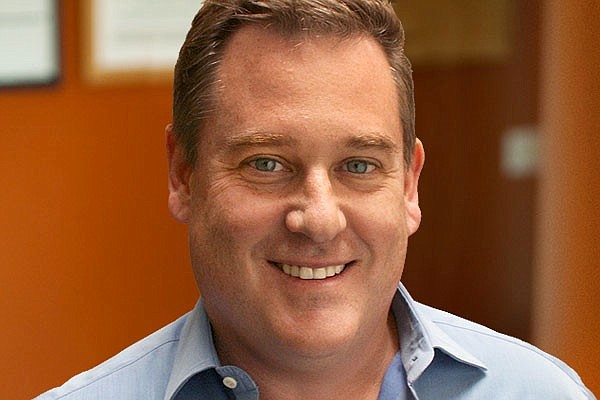 After years of declining revenue and being derided as a "content farm," Leaf Group Ltd. returned to budding financial gains in 2018.
The Santa Monica-headquartered internet media company grew revenue by 20 percent to $155 million last year and showed positive operating income for the first time since 2014, albeit a modest $1.8 million, the company reported last week.
Company executives attributed the turnaround to the recent success of the company's two somewhat risky business endeavors: running online marketplaces for arts and crafts sales, and selling advertisements on Leaf's health and home-design websites.
"We have effectively turned around the business over the past four years and now have a scalable platform that we can grow cost effectively," Leaf Chief Financial Officer Jantoon Reigersman said.
Branching out
Under Chief Executive Sean Moriarty, who joined Leaf in 2014, the company started selling arts and crafts on its Saatchi Art and Society6 websites, and advertising on its websites including eHow, LiveStrong, Hunker and recent acquisition Well + Good. In a note to shareholders March 4, Leaf executives said those businesses have been successful in drawing repeat customers and turning a profit.
The arts and crafts marketplace is currently the more lucrative of the two segments, generating $94 million of the company's $155 million 2018 revenue. But the digital fine art market may have limited growth potential.
In its March 4 note, the company acknowledged that the trend toward online shopping hasn't yet extended to the high-end art collecting set. Just 8 percent of global art sales were executed online in 2018, the company said.
Leaf's home and health website ad sales made $61 million in revenue last year. But the business remains a gamble, analysts said, particularly at a time when two companies — Alphabet Inc. owned Google and Facebook Inc. — control the majority of the market. According to a report last month by eMarketer Inc., the Silicon Valley behemoths account for 59 percent of the U.S. digital ad market.
Many ad-supported media companies are struggling to stay afloat, industry experts say.
"I don't think ad-supported websites like Leaf's are currently sustainable," said Mario Carrasco, of the Burbank advertising consultancy Think Now. But he added that Leaf's current ad-supported content appears more financially promising than previous digital offerings.

Early growth
Leaf Group started in 2005 as Demand Media Inc., co-founded by former MySpace Inc. Chairman Richard Rosenblatt.
The company ran websites that aggregated content from other internet sources, tweaking headlines and tag words so the websites would appear near the top of Google web searches.
The strategy paid off royally until 2011 when Demand Media's revenue plateaued at $325 million, almost entirely from ad sales on the company's popular sites.
But Demand Media fell hard after Google implemented changes to its search engine algorithms, pushing content aggregators including many Leaf-owned sites further down its search results.
When Moriarty — former chief executive of ticketing industry leader Ticketmaster Entertainment — took the helm in 2014, Demand Media changed its name and its business model to focus on the perhaps unorthodox combination of online art sales, and health and wellness digital content.
Strong medicine
In last week's shareholder letter, Moriarty said he'd administered "strong medicine" at Leaf since joining the company, trimming down its website and media portfolio by 90 percent in the last five years. The company's financials bottomed out in 2016 with $113 million in revenue and a $15 million loss in operating income.
Since then, revenue and operating income have been on an upswing. The company credits its new focus on "high-quality" content.
Some content takes the form of journalistic-style advertisements, such as an article titled "12 Pieces of Beautiful Sterling, Silver Jewelry" on Leaf's Well + Good website, with accompanying links to buying the jewelry. Other items more closely resemble lifestyle magazine articles, such as a LiveStrong post titled, "How Pilates Changed My Body and My Life."
According to a shareholder letter, Leaf is targeting female millennials in its article content as well as its online art retail.
Leaf's Saatchi Art site features drawings, paintings and photography with an average price tag of $1,200. Leaf takes a 35 percent cut of those sales, and the artists collect 65 percent. Society6 has recently pivoted to focus primarily on home decor, with art prints and wall hangings under $100.
Online art market places are projected to grow 10-12 percent in the coming years, and Reigersman believes that Saatchi and Society 6 are well-positioned to take advantage of that industry-wide growth.
CORRECTION: An earlier version of this story, which ran in the March 11 issue, mischaracterized Leaf Group Ltd.'s 2018 financial performance in a subheadline. The firm was not profitable in 2018.
For reprint and licensing requests for this article, CLICK HERE.