Providence Saint John's Receives $5M Gift From Longtime Supporters
Thursday, March 7, 2019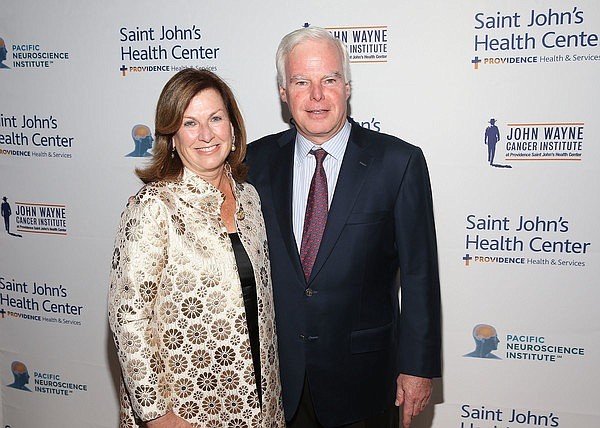 A Los Angeles couple who have been major supporters of Providence Saint John's Health Center gave $5 million to its foundation to support health care and research.
Mary and Jay Flaherty made the gift announced March 7 to the Saint John's Health Center Foundation to support the Santa Monica hospital its affiliated cancer and neuroscience institutes.
The $5 million will be shared equally by St. John's, the John Wayne Cancer Institute and the Pacific Neuroscience Institute to support breast cancer, neurosciences and cardiology research.
Mary Flaherty, whose family has had strong ties to St. Johns going back 40 years, serves as chair of the foundation's board of trustees.

Jay Flaherty, a Wall Street investment veteran who now serves as chair of the strategic advisory board for New York-based Vesey Street Capital Partners, served on the hospital board from 1991 to 2001.
He previously served as a managing partner with NorthStar Healthcare Finance after serving as chairman and chief executive of HCP Inc., the third largest REIT in the nation, from 2003 to 2013.
The Flahertys, both alumni of the University of Notre Dame, recently gave $45 million to the university and its founding religious order to support campus improvements in service of the Catholic Church.
Health business reporter Dana Bartholomew can be reached at dbartholomew@labusinessjournal.com. Follow him on Twitter @_DanaBart.
For reprint and licensing requests for this article, CLICK HERE.