Silicon Beach Report March 5: Cedillo Seeks to Curb Scooters
Tuesday, March 5, 2019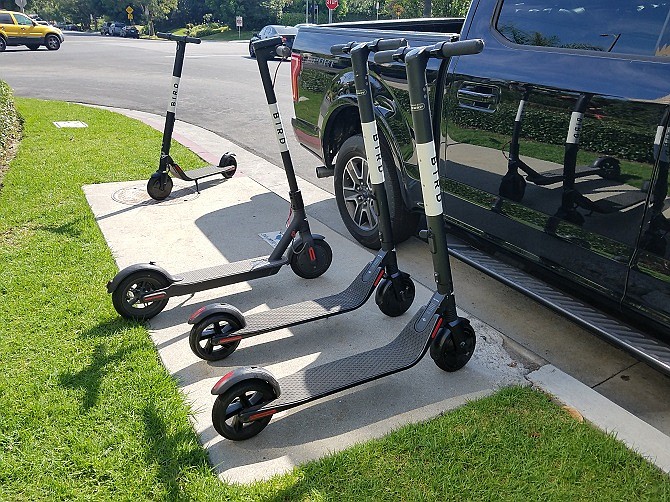 Amazon planning grocery store in LA; AT&T partners with Cloud9; city council proposes scooter ban
Another City Councilmember Proposes Scooter Ban
City Councilmember Gil Cedillo wants to ban dockless e-scooters and bicycles in Highland Park, Echo Park, Westlake and Chinatown, according to a motion filed March 1. Curbed Los Angeles reports Cedillo claims his district has fielded "numerous calls" from disgruntled residents about the scooters, particularly in the congested Dodger Stadium neighborhood. The City Council approved regulations in September for up to 24,000 bikes and scooters across the city and plans to issue year-long permits beginning March 15, but Cedillo's proposal requests the locations where e-vehicles are deployed be limited "until the LADOT's one-year pilot has concluded."
Amazon Plans First Grocery Store in LA
Seattle, Wash.-based Amazon.com Inc. plans to open grocery stores nationwide, and the Wall Street Journal reports it will begin with an outpost in Los Angeles. The stores will be separate from Amazon's ownership of Whole Foods Market, and the parcel delivery service says it's pondering stores in four other cities including San Francisco. Amazon has reportedly already signed three leases for brick-and-mortar stores, though none have yet opened.
AT&T Signs Cloud9 Esports Sponsorship
Santa Monica-based Cloud9 Esports Inc. has signed AT&T Inc. as a sponsor for its online content, which boasts roughly 17.4 million followers across various channels and will now include a new show called "The Nines," about the league's various teams and players. AT&T gained the presenting rights to the new show as a result of the sponsorship deal, which both parties declined to disclose terms of. The Esports Observer reports AT&T will also sponsor a "communication hub" inside the Cloud9 Headquarters and place its logo on competition jerseys.
Tech reporter Samson Amore can be reached at samore@labusinessjournal.com or (323) 556-8335. Follow him on Twitter @samsonamore.
For reprint and licensing requests for this article, CLICK HERE.