Puma Bio Shares Soar After Tripling Q4 Earnings From Cancer Drug Sales
Friday, March 1, 2019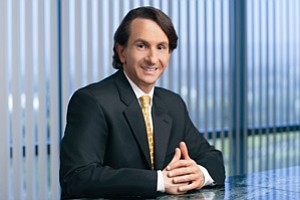 Puma Biotechnology Inc., a biotech company based in West Los Angeles, announced March 1 it had tripled its year-over-year fourth quarter earnings to $61 million on sales of its signature breast cancer drug.
The company reported a net loss of $30.7 million ($0.80 a share) on earnings of $61.1 million for the three months ended Dec. 31, compared to a loss of $64.1 million ($1.71 per share) on earnings of $20.1 million for its Nerlynx (neratinib) drug during the same period in the prior year.
Net Nerlynx revenue for the full year of 2018 was $200.5 million, compared with $26.2 million the year before. The drug was federally approved in July 2017 to treat women with early stage HER2-positive breast cancer.
"2018 was a strong year for Puma as we continued to grow Nerlynx sales, expanded our global presence and made progress in expanding the potential indications for the drug," said Alan Auerbach, Puma's chief executive and chairman, in a statement.
He said it was highlighted by marketing authorization in Europe and additional licensing agreements designed to provide access to the drug in China, Latin America, Israel and Canada, with positive data from various clinical trials.
Shares in PBYI shot up 44 percent to $40 the morning of the announcement, with a market capitalization of $1.5 billion.
Health business reporter Dana Bartholomew can be reached at dbartholomew@labusinessjournal.com. Follow him on Twitter @_DanaBart.
For reprint and licensing requests for this article, CLICK HERE.