Kaiser Offers Medical Students Free Tuition
New med school to cover program costs for first five classes
Friday, March 1, 2019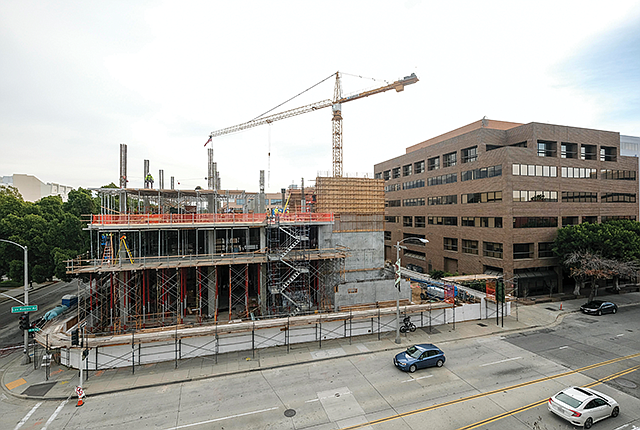 The Kaiser Permanente School of Medicine in Pasadena announced last month it will enroll its first class in the summer of 2020. Tuition for the four-year program? Free.
The health system will offer free tuition for the first five classes of students who enroll through 2024 – with a free ride for the duration of medical school.
"Our students will learn to critically examine factors that influence their patients' health in their homes, workplaces, schools and communities – and become effective health advocates for their patients," Mark Schuster, founding dean and chief executive of the medical school, said in a statement.
The Kaiser Permanente school announced Feb. 19 it would receive applications starting in June for its first class of 48 students. The school has a total capacity of 192 students.
Schuster said Kaiser Permanente will waive students' $54,719 annual tuition – and more than $6,500 a year in Kaiser health plan coverage – to help lift the burden of medical school debt while encouraging graduates to pursue lower-paying practices, such as family medicine.
Funding for tuition will come from a community benefit fund set up by the nonprofit health system to maintain its tax-exempt status. The fund spent $2.3 billion in 2017 on community health and charity care for the uninsured.
The med school will be housed in an 80,000-square-foot building expected to be completed this year. The school declined to disclose its overall construction cost.
The curriculum will teach the Kaiser Permanente model of integrated patient care and give first-year students a chance to begin "integrated clerkships" at local Kaiser Permanente hospitals and clinics, starting with primary care.
Second-year students will add obstetrics, gynecology, pediatrics, psychiatry and surgery, with other specialties to be added later.
The Kaiser Permanente teaching outpost, the first for the Oakland-based health system, would be the fourth medical school in L.A. County.
• • •
Big Pharma Backs LA Bioscience
Big Pharma has taken a financial interest in developing Los Angeles County biotech.  
The Pharmaceutical Research and Manufacturers of America (PhRMA), the nation's largest drug industry trade group and lobbying arm, pledged $750,000 this month to support BioLA – a new agency launched to support the L.A. biosciences industry.
"PhRMA is here today for one reason, to help make Los Angeles a bioscience powerhouse on par with San Diego and the Bay Area and solidify California's well-established prominence as a global life sciences leader," said Stephen Ubl, its chief executive, in a statement made after a Feb. 19 announcement with local officials and bioscience leaders downtown.
Prev Next
For reprint and licensing requests for this article, CLICK HERE.