Lions Gate Looks for More Than A Hit
ENTERTAINMENT: Stock slumps amid box office wins
Thursday, June 27, 2019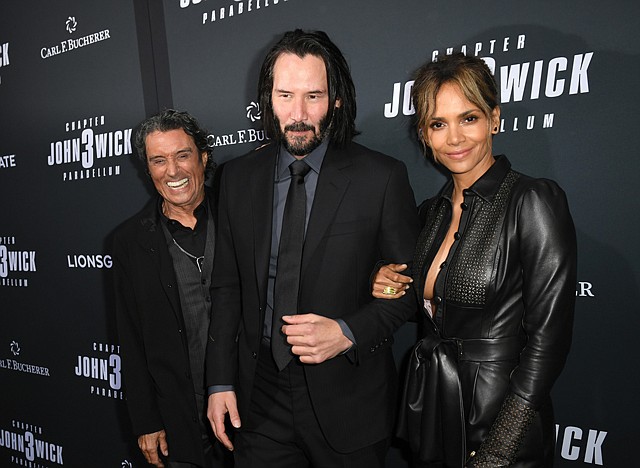 Blockbuster box office performances no longer guarantee success for Hollywood's movie studios.
Lions Gate Entertainment Inc.'s stock price has dived, even as the Santa Monica studio's 2019 global box office revenue has outpaced more established competitors including Sony Pictures Entertainment Inc. and Paramount Pictures Corp.
At the close of business June 24, Lions Gate shares were trading at $11.61, their lowest price since 2011. But the studio's recent action movie release, the Keanu Reeves-led "John Wick: Chapter 3 – Parabellum" was a hit, leading the box office with $57 million in its opening weekend.
Hit movies are only one component of major studios' success these days.
"Wall Street is concerned about Lions Gate's long-term prospects," said Gene Del Vecchio, a USC Marshall School professor of marketing and entertainment. "In this new media world filled with giants, Lions Gate will have increasing troubles trying to compete."
Increasingly, Hollywood's top players are relying on other revenue segments with video-streaming platforms among the primary places executives are looking to for growth.
Observers say Lions Gate, which owns Starz premium cable television network, can't match its competitors' multiple distribution platforms — and that could be what's sinking its stock price.
But Lions Gate argues it's adapting to the new media landscape. "We have the benefit of agility, speed to market and freedom from legacy constraints," a spokesman said, adding, "We like our strategy and position in the marketplace and believe that over time the value we're creating will be recognized."
Stock drop
The 22-year-old company, headed by Chief Executive Jon Feltheimer since 2000, has long occupied a middle ground between the goliaths of entertainment like Walt Disney Co. and smaller independent film studios.
But where Lions Gate fits today is muddied after consolidations including Disney's purchase of 21st Century Fox Inc., AT&T Inc.'s procurement of WarnerMedia, and Comcast Corp.'s acquisition of NBCUniversal.
Lions Gate itself has entertained merger offers. Discussions with toy company Hasbro Inc., which was angling to buy the studio at $40 per share, unraveled in 2017. Lions Gate was trading at $31.49 when the Hasbro talks ceased in September of that year, which partly explains the stock drop, Del Vecchio said.
A weak few quarters culminated in a glum annual report for Lions Gate in the past fiscal year, which ended March 31. It posted a net loss of $300 million after eight years in the black, which the company largely attributed to a 19.6% drop in motion picture revenue.
Prev Next
For reprint and licensing requests for this article, CLICK HERE.