Zone Change Approved, Amoeba Music to be Torn Down
Tuesday, June 25, 2019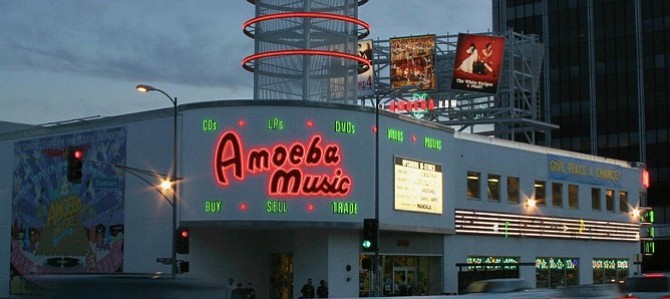 The L.A. City Council voted June 25 to approve a zoning change at the site of Amoeba Music's Hollywood store.
The change paves the way for a planned 26-story complex at the site -- a project that will begin with the tearing down of the iconic store.
The new development will contain 200 residential units with 10 set aside for very low-income households and will also have 7,000 square feet of commercial space. It will be located at 6400 Sunset Blvd., 1440-1460 N. Cahuenga Blvd., 6400-6416 W. Sunset Blvd., 1419 N. Ivar Ave., 1441-1453 N. Ivar Ave. and 1418 N. Cahuenga Blvd.
Amoeba Music opened its Hollywood location in 2001. In 2015, it sold the property to GPI Cos. for $34 million; it has been leasing the building from GPI since.
Amoeba Music has been vocal about plans to stay in Hollywood though its new location has not yet been announced.
Commercial real estate reporter Hannah Madans can be reached at hmadans@labusinessjournal.com. Follow her on Twitter @HannahMadans
For reprint and licensing requests for this article, CLICK HERE.