STAYING SOUND
Los Angeles recording studios stand the test of time
Friday, June 21, 2019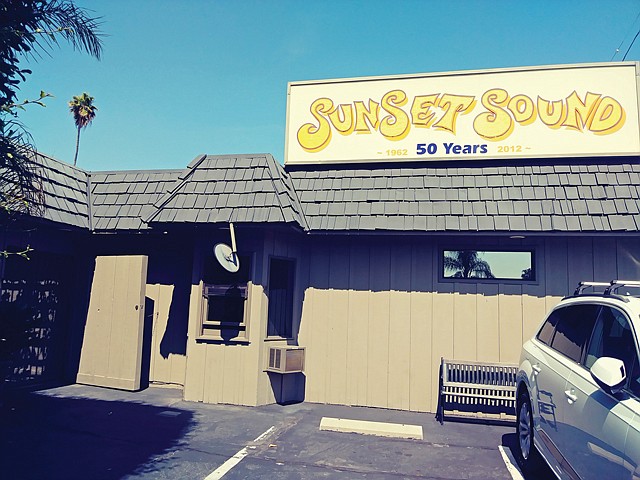 Record label executives and popular artists who topped charts half a century ago might hardly recognize the music business in its current form. Digital recording tools and the rise of file sharing and streaming services have altered the industry's fundamental business model.
But one thing has remained steadfast, even gaining value and cachet over the generations: L.A.'s venerable recording studios.
Many are unassuming and easily overlooked despite their prime locations, largely in the heart of Hollywood. Inside, the owners — a good percentage of whom remain independent — have meticulously maintained acoustic design and historic recording equipment.
To the average passerby, the buildings may seem plain. But to artists, they are the stuff of legend.
"Places like this are places where professionals like to come together and work together, and that's why places like this still exist," said Jeff Greenberg, chief executive of The Village Studios (formerly the Village Recorder).
Tucked away in an inconspicuous nearly century-old building in West L.A., the legendary studio has hosted artists including Smashing Pumpkins, Fleetwood Mac, Bob Dylan, Lady Gaga, Coldplay and Taylor Swift. It was converted from a Masonic temple into a recording studio in the 1960s.
Greenberg took over the business more than 20 years ago when it was on the verge of being liquidated. To him, studios like Village "stand on their own in the hierarchy of this town."
Hollywood's secret hideaways
In Hollywood, United Recording Studios, Conway Recording Studios and EastWest Studios are among the most historic locations cited by Drew Waters, vice president of music preservation and archiving group Veva Sound.
The three boxy buildings are easy to miss on a morning commute down Sunset Boulevard or Melrose Avenue, but they produced famous recordings by The Beach Boys, Beyoncé Knowles-Carter, Prince, Frank Sinatra, U2 and other major acts.
Other well-known studios in Hollywood include Sunset Sound (also on Sunset Boulevard) and Sound Factory on Selma Avenue.
Some of the industry's historic studios are flashier. The iconic Capitol Records Building, at 1750 Vine St., looks like a stack of records. And the front gates at Henson Recording Studios, at 1416 N. La Brea Ave., are hard to miss.
"A lot of artists say when the gates open, they immediately feel like they're removed from Hollywood and in a different location, and no other location has that feel," said Faryal Ganjehei, vice president of operations at the studio.
Henson Recording Studios is at the former A&M Studios location. A&M Studios was founded in 1966. The building originally housed Charlie Chaplin's studios.
For reprint and licensing requests for this article, CLICK HERE.
Prev Next