Local Retailers Take on Tariffs
RETAIL: Forever 21, others raise concerns with feds
Friday, June 21, 2019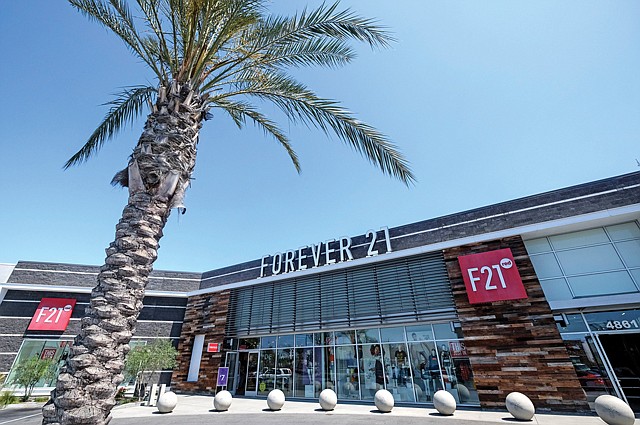 Apparel retailer Forever 21 Inc. started in the 1980s at a Highland Park storefront and grew into a fast-fashion powerhouse, in part by developing an overseas supply chain that rapidly pumps out clothes for its network of hundreds of stores.
But President Donald Trump's latest tariff threat could trip up that well-oiled supply chain, slapping a 25% levy on $300 billion worth of Chinese goods — including the racks of jeans, high heels and accessories Forever 21 is known for.
Linda Chang, daughter of Forever 21 owners and South Korean immigrants Do Won Chang and Jin Sook Chang, is one of hundreds of business leaders now asking the Trump administration to roll back its tariff plans during seven days of hearings held by the Office of the United States Trade Representative. In proposed testimony filed with the office, she argued the company would suffer "deleterious" impacts and could lose "significant sales."
Chang serves as a vice president at the Lincoln Heights-based retailer, which calls itself the fifth-largest specialty retailer in the United States and counts 546 storefronts.
The U.S. Trade Representative's office has received thousands of comments on the latest tariff plan, many warning that the levies will hit American consumers' pocketbooks, disrupt supply chains and cost jobs.
David Tanner, chief executive of Huntington Beach-based Boardriders Inc., which produces Quiksilver and Billabong, said his company would be particularly hurt. The surf goods retailer recently emerged from bankruptcy and restructuring.
In a letter to the U.S. Trade Representative, Tanner wrote, "The detrimental impact of the proposed measures would undermine the significant efforts that Boardriders has put into cutting costs, enhancing growth, and bringing jobs into the United States." He's scheduled at the hearing on June 24.
Apparel especially vulnerable
Shoppers could see the impacts of the 25% tariff most directly on apparel and footwear prices because of the industry's heavy reliance on China for production.
Of the clothes and shoes imported to the United States last year, about 42% of clothing and nearly 70% of shoes came from China, according to the American Apparel & Footwear Association.
"We know, and frankly the government knows, that this is going to be difficult for a lot of companies," said Richard Wortman, an attorney that represents Forever 21 and other apparel importers.
Wortman said the timing of the latest tariff announcement isn't ideal as many of his clients are currently ramping up for peak shipping season, which begins in June and July as U.S. companies work to stock up inventory ahead of the holiday season.
Prev Next
For reprint and licensing requests for this article, CLICK HERE.