2019 Women's Council & Awards: Attracting and Retaining Women in the Workplace
Custom Content by the Los Angeles Business Journal
Monday, June 10, 2019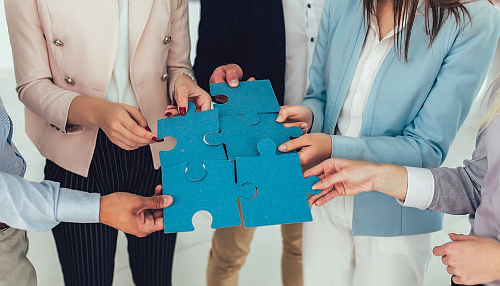 In a global economy with an increasingly diverse workforce, it's imperative that employers create workplaces that suit the needs of diverse populations. Women are a big part of the equation. Women's participation in the U.S. workforce has climbed from 32.7 percent in 1948 to 56.8 percent today, according to the U.S. Department of Labor. With women accounting for such a large percentage of today's labor pool, it's easy to see why employers need to engage this critical part of the population. However, employers are still finding it challenging to attract and retain the right people to help them succeed.
A formalized culture, diversity and inclusion (CDI) strategy can enhance a company's ability to attract and retain high-performing women. When combined with a strong corporate social responsibility (CSR) program, CDI programs can be a differentiator in the marketplace. Employees are drawn to companies dedicated to relevant social issues, and current employees feel a sense of belonging when their values align with their employer's. They feel respected, included and can envision a future with the business.

According to a recent RSM US Middle Market Business Index (MMBI) survey, executives are motivated to develop diversity and inclusion programs at their organizations for several reasons, including:
To enhance their working environment and culture (61 percent)
To reinforce their organization's values (60 percent)
To support the local community (58 percent)
To enhance or improve employee morale (57 percent)
To improve employee collaboration (57 percent), recruiting (55 percent) or retention (54 percent)
A focus on diversity and inclusion is particularly significant for middle market businesses. According to RSM's MMBI, more than half (55 percent) of middle market executives describe their organization's focus on diversity and inclusion as highly or somewhat formalized. Among executives from larger middle market corporations, more than two-thirds say it is formalized. Having a formal CDI program in place ensures that diverse perspectives are represented fairly and can offer businesses a competitive edge.
Companies can do many things to operationalize their focus on women and other marginalized groups. For example, at RSM, we have 11 employee network groups to ensure all employees feel a sense of belonging at our firm. One of these groups – STAR (Stewardship. Teamwork. Advancement. Retention.) – is focused on women. While the group is geared toward women, STAR is open to anyone interested in issues important to this segment of our employees. Members receive regular communications from STAR leaders and are invited to participate in various events across the firm. We also make leadership opportunities available to STAR members, so they can learn and practice important workplace skills in a friendly environment.
What else can employers to do help women succeed in the workplace? Below are a few suggestions:
Create a formalized CDI plan. This may include employing a focused recruitment strategy that targets diverse populations, and clearly stating diversity and inclusion in your global business strategy. Employers should regularly review talent pipelines, and/or monitor attrition and promotion rates for diverse talent.
Place an emphasis on leadership. Provide leadership mentoring programs for high-performing women to help them build their internal networks, create a sense of community and enable your company to address leadership issues with the female perspective part of the equation.
Provide flexibility. Help employees manage the demands of both their professional and their personal lives. Offer a robust parenting leave program for all new parents, along with a variety of other family-friendly benefits.
Offer educational opportunities. Implement programs around self-advocacy, networking opportunities and access to other women leaders to foster additional and inspiration that might not be found elsewhere in a corporate setting.
Ensure leaders are well-informed. Leaders of the company should be aware of legal obligations and ambitions related to diversity and inclusion and should play a significant role in confirming that these efforts are measured and rewarded when results are achieved.
Be creative. Identify new and different ways to talk about CDI and get employees involved. At RSM, for example, we offer our STAR ENG "Women's Words of Wisdom" video series to provide tips and insights on a variety of topics important to our members. These aren't expensive, professionally produced videos, but simple brief videos shot with iPhones that allow us quickly and easily share information and insights to help one another succeed.
Providing a welcoming and inclusive work environment for women and other diverse employee populations doesn't have to be costly or time-intensive, but it's a business imperative. Take the steps needed today to keep your company competitive in the future.

Dara Castle is Managing Partner and National STAR (Stewardship. Teamwork. Advancement. Retention.) Employee Network Group Leader for RSM US LLP.
For reprint and licensing requests for this article, CLICK HERE.