TRUE COLORS
Rochelle Maize I Nourmand & Associates
Friday, June 7, 2019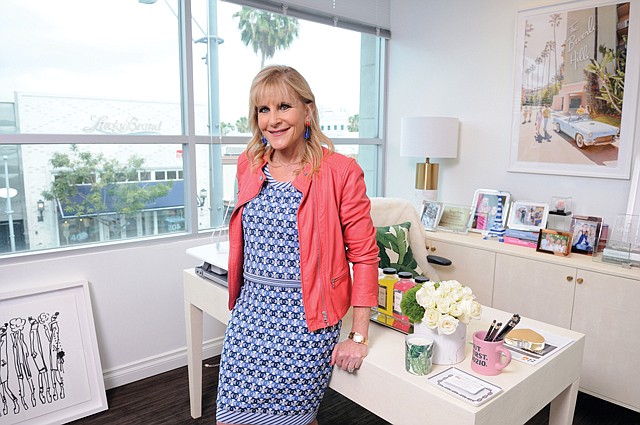 Rochelle Maize, realtor and executive director of the luxury estates division at Nourmand & Associates in Beverly Hills, knows how to seize an unorthodox opportunity.
While working recently to sell a $12 million Beverly Hills home tailored to health-conscious buyers, Maize suggested the developer work with one of her staff who "happens to be a juice-ologist."
Custom juice would work well with the property's vertical vegetable garden, Scandinavian sauna and cold plunge pool, Maize thought. "I said, we can provide custom juice for your property."
And juice is only part of the program, Maize continued. For three months, the buyer of what Maize and the developer call their "wellness house" property will also receive alkaline water, a personal chef and a personal trainer.
Maize segued from a career in wealth management into luxury real estate after being awarded a reported $2.15 million in a wrongful termination dispute with her then-employer, Merrill Lynch & Co. During an ensuing stint as a stay-at-home mom, Maize started investing in real estate, and her financial background led her to becoming an ad hoc adviser to friends on their own real estate ventures. Eventually, a friend at her children's school invited Maize to join her on the sales team at Nourmand & Associates.
At first real estate was a part-time thing. "But people kept referring more people to me, and when my kids finally graduated high school, I said, 'I'm going to take this seriously.'"
About seven years ago, Maize went "all in," she said. Catering to high-end clients, she reports annual sales at about $250 million.
Maize is only involved in the development phase of about 10% of her listings but always exercises her personal design flair by selecting fresh flowers to decorate her properties for open houses and photo shoots. She recalled, back when she worked in finance, enjoying the bright colors at downtown's flower markets in the early mornings before work and took on flower arrangement as a hobby. These days, she still makes trips downtown for fresh flowers, looking especially for colors that complement a home's color scheme. She adds floral arrangements to her office as well.
"It makes me happy, too, just seeing all the colors and figuring it out," she said.
Maize's office is also filled with her own flower arrangements, and both her office and her wardrobe showcase her taste for color. She describes herself as a "Chanel freak," and adds Gucci bags, Cartier watches and other high-end designer items to her closet. But she's not above mixing it up with less pricey items such as Kendall and Kylie shoes.

And the former wealth manager brings a practical eye even to the most expensive clothes. "I love Chanel because it's classic and timeless," she said. "I'm all about luxury and money and investment and making the most of your assets. … If you are going to spend a few thousand dollars on a jacket, it's better to have something that's going to last. I can have the same one for 20 years and still wear it today."
For reprint and licensing requests for this article, CLICK HERE.