Transom Capital Nabs Surveillance Firm Pelco
El Segundo PE firm has been buying and selling rapidly
Friday, June 7, 2019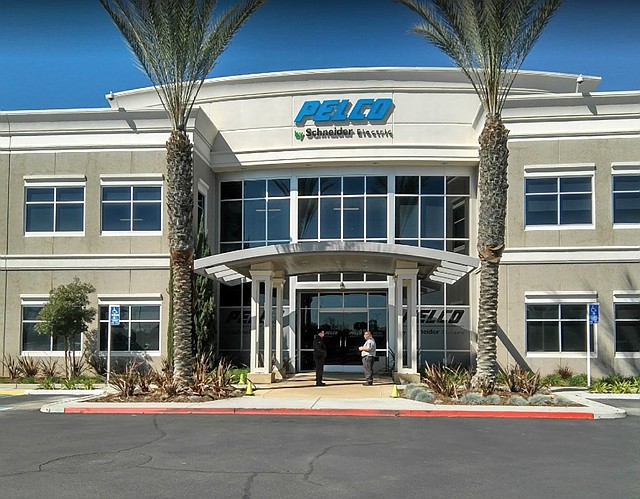 El Segundo-based private equity firm Transom Capital Group has acquired Pelco Inc., a Fresno-based manufacturer of video surveillance systems.
The acquisition is a carve out from France-based Schneider Electric SE, which announced in March plans to sell Pelco. Schneider Electric said the sale was part of an effort to focus on its core energy management and industrial automations businesses.
Terms of the transaction were not disclosed.
Pelco was founded in 1957 in Southern California but moved to the Fresno area in the 1980s when it rose to prominence as a manufacturer of video cameras and other surveillance equipment. When Schneider Electric purchased Pelco a dozen years ago, the manufacturer had about 2,200 employees in Northern California. In March, Schneider said in a statement that Pelco had fewer than 500 employees and U.S. revenues of $188.3 million in 2018 (169 million euros).
Transom has been buying and selling rapidly in recent months.
The deal to buy Pelco comes on the heels of October's platform investments in Gene Juarez Salons & Spas, a Seattle fashion and beauty brand, and last month's acquisition of Denver-based biotech and pharmaceutical supplier Tru-Flow by Transom-backed SemiTorr Group Inc.
Transom has also divested several companies recently. The private equity firm announced in October the sale of Eastern Acoustics Works Inc., a unit of Loud Audio, to Italy's RCF Group. That was the third divestiture of a Woodinville, Wash.-based Loud Audio business line since the company was acquired by Transom in October 2017.
Other brands sold by Transom included the Ampeg bass amps and pedals line to Yamaha Guitar Group Inc. in May 2018 and Martin Audio loudspeaker systems to U.K. private equity firm LDC, the private equity arm of Lloyds Banking Group, in July.
One of Transom's four partners is Ken Firtel. He formerly worked at Beverly Hills private equity firm Platinum Equity. He also previously worked as an associate in the transactions department of downtown-based law firm O'Melveny & Myers where he specialized in mergers and acquisitions, investor and company-side private equity, venture capital, and debt financing and joint ventures.
Firtel and fellow Transom co-founder Russ Roenick told the Business Journal their private equity firm has another deal in the works involving a company in the "consumer sector."
"We hopefully have another large transaction in the next 35 or 40 days," Firtel said.
"We've got plenty of powder" for more deals, Roenick added.
For reprint and licensing requests for this article, CLICK HERE.