PLAY PLANS
Toymakers worry China tariffs will disrupt supply chain, hurt business
Friday, June 7, 2019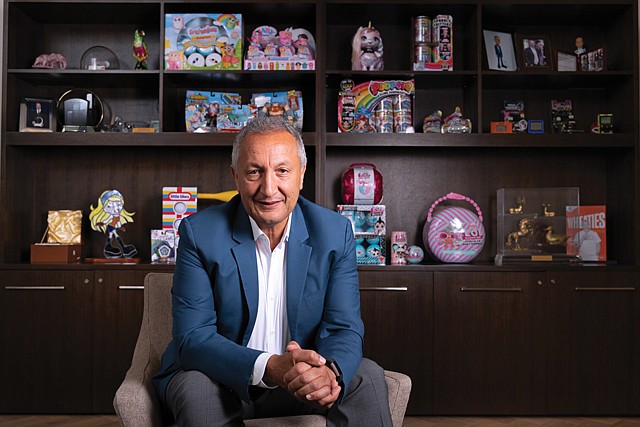 MGA Entertainment Inc.'s Chief Executive Isaac Larian should be enjoying the moment.
The Los Angeles-based toy company Larian founded in 1979 has notched $5.5 billion in sales from its best-selling L.O.L. Surprise line since its launch at the end of 2016. Even as toy sales slumped last year, doll sales showed strong gains of 7%, driven in large part by the MGA brand's popularity.
MGA also last month opened a sprawling new headquarters in Chatsworth on a 24-acre site that will include hundreds of apartments for its workers, a day care center and an incubator for startups.
But despite the company's coveted market position and local renown, for Larian, there's one big concern: President Donald Trump's trade war with China.
With 40 of MGA's 41 factories located in China, the tariffs imposed by the Trump administration on goods imported from that country could wreak havoc on supply chains and cut into the company's bottom line.
Larian and MGA are hardly alone in worrying about the impact of tariffs. Analysts said 85% of all toys sold in the United States are produced in China.
"This is going to be bad for everybody," Larian said.
The Trump administration raised tariffs to 25% on $200 billion worth of goods from China, and it's threatening to extend the markup to another $300 billion in Chinese goods, which would include toys, apparel, shoes and nearly everything else U.S. retailers and manufacturers import.
As home to many prominent toy companies, Southern California has a lot to lose if the tariffs go into effect. MGA is just one of the region's many toymakers. Mattel Inc., maker of Barbie and Hot Wheels, is headquartered in El Segundo, home to more than two dozen other toy companies — the highest concentration in the United States.
These companies, like the broader $21 billion U.S. toy industry, are deeply dependent on producers in China. And the new duties, which companies say could force them to raise prices, come as the toy industry is still reeling from the loss of a major retail sales channel — Toys R Us stores. The closure of the national retailer, credited with launching and sustaining dozens of product lines, weakened toy sales by 2% in 2018.
"This would be hugely damaging to the small toy companies," said Steve Pasierb, chief executive of the Toy Association Inc., an industry group.
Chinese factories
Trump has argued that China unfairly subsidizes factories and cuts prices to dominate markets, hurting American manufacturers and drawing away U.S. jobs.
Prev Next
For reprint and licensing requests for this article, CLICK HERE.