MedMen CFO Slashes Costs
RETAIL: More layoffs, spending freeze for pot retailer
Friday, June 7, 2019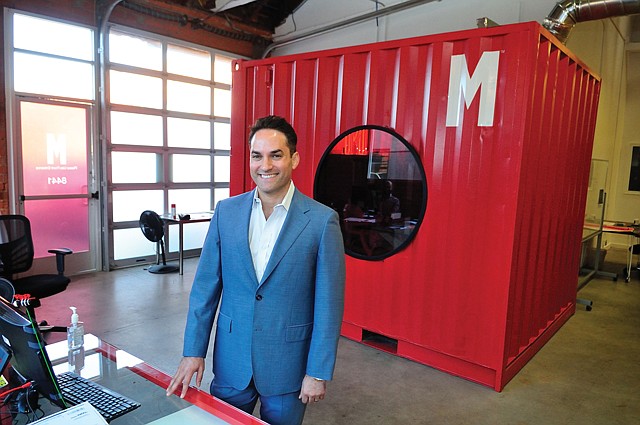 MedMen also said in its latest quarterly report that it would cut salaries for Bierman and company President Andrew Modlin to $50,000 from $1.5 million, to help out on expense control measures.
Kramer said further headcount reductions are likely, resulting in an estimated $8 million cut to annual payroll. He said budgets for the marketing, legal and human resources departments would also be drawn down.
Big bet on brick and mortar
MedMen reported $23.7 million in cash at the end of March. It also drew down $100 million of a $250 million credit line from marijuana industry investor Gotham Green Partners, a New York-based private equity firm, to fund more store openings — a key to MedMen's revenue growth strategy.
"I am confident that we have adequate liquidity in the near term," said Kramer, who also counts stints with Lincoln Heights-based retailer Forever 21 Inc. and New Albany, Ohio-based retailer Abercrombie & Fitch Co. "Liquidity is not one of my biggest concerns."
In its latest quarter, MedMen reported losses of $63.1 million on revenue of $36.6 million.
The cannabis company is licensed for 84 retail stores, including the properties it's acquiring through a $682 million stock deal for Chicago-based PharmaCann. The pending deal to buy PharmaCann should be completed by October, according to Kramer.
Kramer has recruited a former Apple contractor, Morgan Hill-based ADMI Inc., to help design and improve sales operations at MedMen's stores. Kramer said he sees parallels between his work at Apple and MedMen's strategy in the cannabis retail space.
"The malls didn't want our stores" at first, he said.
Prev Next
For reprint and licensing requests for this article, CLICK HERE.