Chief Executive of CVB Financial to Step Down
Thursday, July 25, 2019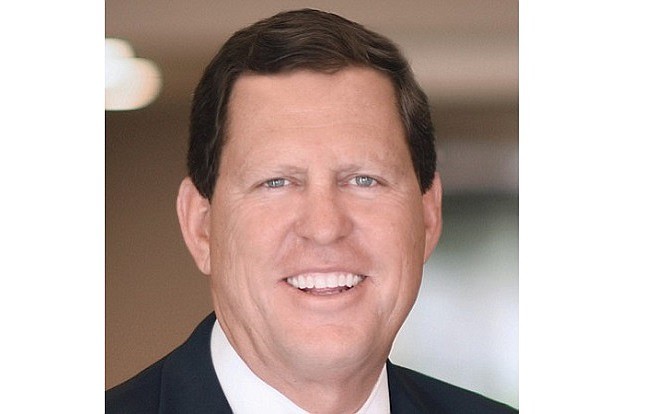 In a surprise to Wall Street, CVB Financial Corp., the Ontario-based parent of Citizens Business Bank, has announced that its President and Chief Executive Christopher Myers will retire effective March 15.
The company said in an announcement earlier this month that its board of directors has begun the leadership transition process for the $11.3 billion-in-asset organization.
The 57-year-old Myers, who has served as the company's chief executive since 2006, will remain in a consulting role through Dec. 31, 2020.
"The only reason that this is big news is that I'm 57 years old. If I was 63 or 64, it makes sense. People are trying to find something that's not there," Myers told the Business Journal.

Myers said that he had no disagreements with the bank's board of directors or disputes with them over the strategic direction of the bank.
"I won't stay retired, or try something like becoming a pingpong champion. There will be something to accomplish in the next chapter of my life. I've been working in a bank since I got out of college 35 years ago. It's a long time to slug it out. I've never had more than two weeks of vacation."
Aaron James Deer, managing director of Sandler O'Neill and Partners in San Francisco, wrote in a research note that Myers' departure "comes as a surprise to us, as he is only in his 50s and abundant with energy and enthusiasm."
In the first quarter, Myers completed the integration of the company's largest acquisition, Community Bank in Pasadena. The management has targeted cost savings of $39.8 million through 2019 related to the Community Bank acquisition.
Myers told Wall Street analysts on a call July 25 that the merged company had completed the consolidation of 10 financial centers, including nine Community Bank centers and one Citizens Business Bank center.
Prior to the August 2018 close of the CVB and Community Bank merger, CVB had $8.4 billion in assets, 51 banking centers and three trust office locations serving Southern California. Community Bank had $3.7 billion in assets and 16 locations throughout Southern California.
"Our conversation with Mr. Myers suggested that he accomplished what he sought to achieve and now wishes to prioritize other areas of his life," Deer wrote. "There was no indication of any disagreement with the company or other issues that might have prompted the decision."
CVB, which was No. 23 on the Business Journal's list of Top 50 financial institutions as ranked by deposits in L.A. County as of June 30, 2018, plans to release its second quarter 2019 financial results on July 25.
Finance reporter Pat Maio can be reached at pmaio@labusinessjournal.com or (323) 556-8329.
For reprint and licensing requests for this article, CLICK HERE.