Unemployment Steady in L.A. County as Jobs Grow, Workforce Shrinks
Friday, July 19, 2019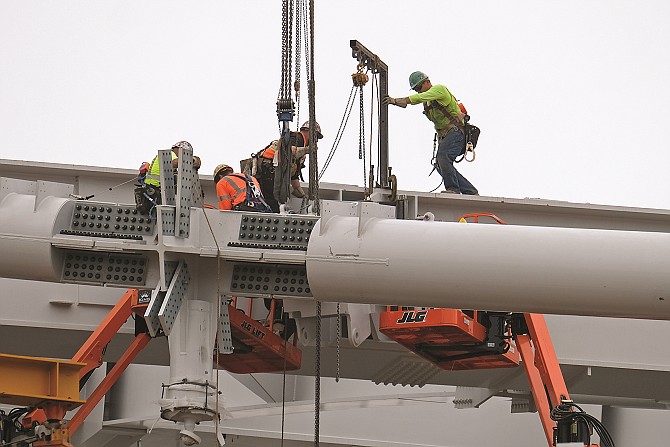 L.A. County's unemployment rate held steady at 4.5% in June — the combined effect of a modest gain in jobs and several thousand people leaving the labor force.
The state Employment Development Department reported July 19 that the unemployment rate was unchanged from May's figure, which was revised down a notch to 4.5%. The rate has hovered between 4.5% and 4.7% for more than a year, all near record lows and indicating an economy near full employment.
The county's 4.5% unemployment rate remained slightly higher than the 4.2% statewide average and well above the national average of 3.7%.
The unemployment rate, which is based on a monthly household survey, dropped in large part because the county's labor force shrank in June by about 11,000 to 5.1 million. That has run counter to national trends that have seen more people entering the labor force in search of higher paying jobs.
The payroll job count in Los Angeles County rose by 12,000 in June to reach 4.57 million, led by slight gains in several sectors, including construction (up 3,500 jobs), motion picture/sound recording (up 2,100 jobs) and accommodation/food services (up 2,000).
The end of the academic year and start of summer recess drove education employment down; the sector lost about 13,000 jobs when combining private and public schools.
The EDD takes this and other seasonal factors into account by also releasing seasonally adjusted payroll jobs figures that are closely watched by economists; in June, those figures showed a gain of 7,300 jobs from May.
Also closely watched is the change in payroll jobs compared to the same month in the previous year. Between June 2018 and June of this year, employers added 63,000 jobs to their payrolls for a growth rate of 1.4%. That growth rate is a bit higher than in recent months, meaning employers have been hiring workers at a faster clip.
Leading the year-over-year job gains was healthcare/social assistance, up 22,500 jobs; followed by food services (up 12,300 jobs); and construction (up 11,400 jobs). The finance/insurance sector lost the most jobs over the past 12 months, falling by 3,700 jobs.
Education, energy, engineering/construction and infrastructure reporter Howard Fine can be reached at hfine@labusinessjournal.com. Follow him on Twitter @howardafine.
For reprint and licensing requests for this article, CLICK HERE.