Pacoima Credit Union to Merge With Gain Federal in Burbank
Friday, July 19, 2019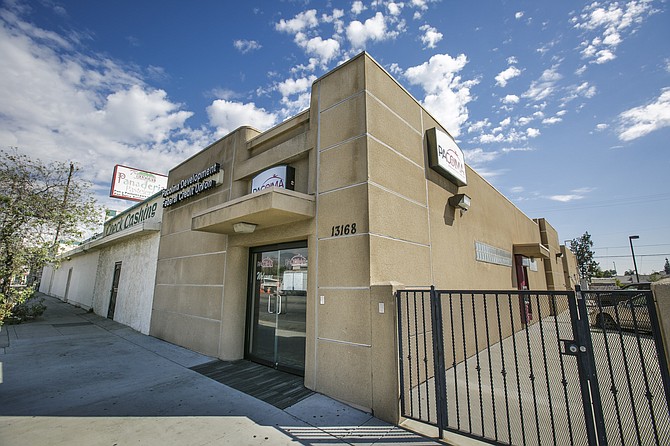 Pacoima Development Federal Credit Union has announced it will merge with Gain Federal Credit Union, based in Burbank, effective July 29.
The merger comes after one of the Pacoima institution's biggest borrowers filed for Chapter 11 bankruptcy protection and stopped making payments on a loan.
"That was the last straw," said Roberto Barragan, board secretary and founder of the credit union.
Because the credit union has only $2.8 million in assets, it was unable to absorb the loss and keep operating. Gain, with $345 million in assets, is better equipped to do so.
Barragan said the credit union has been looking to merge for two years.
"Our credit union was sponsored by the Valley Economic Development Center, and that sponsorship ended in early 2017. They provided some level of back office support and grant support. With the loss of the sponsor, the credit union simply wasn't financially viable in the long term—it was too small," he told the Business Journal.
The VEDC, a lender to minority-owned small businesses, declared Chapter 11 protection on July 2. Barragan was president of the VEDC for 17 years until October 2016.
VEDC established the credit union in 2005 as the first and only credit union in Pacoima. It is one of just three financial institutions in the area and serves disadvantaged borrowers that may be rejected by other lenders. Barragan said willingness to maintain the location at 13168 Van Nuys Blvd. in Pacoima was the most important thing the credit union looked for when searching for a merger partner.
"We talked to six credit unions (about merging) but not one of them was willing to maintain our location," Barragan said. "Gain has interest in expanding up the east Valley. … They indicated they would be willing to maintain the location and on top of that keep our staff. We said, 'Let's do it.'"
Gain will bring mobile banking and online lending to the credit union's borrowers. Barragan said Pacoima residents have increasingly asked for these services but the credit union didn't have the infrastructure to offer them.
Additionally, Gain will make some infrastructural improvements on the building, install a new ATM and assign a new manager to the Pacoima location.
For reprint and licensing requests for this article, CLICK HERE.