Jury Rules Against Sriracha Maker Huy Fong Foods in Supplier Dispute
Thursday, July 18, 2019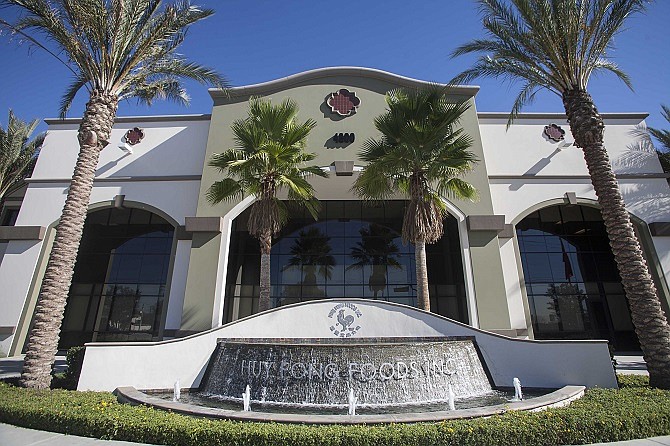 It's been a difficult time for Sriracha maker Huy Fong Foods Inc. Not only does the hot sauce manufacturer owe $23.3 million to the longtime grower of its red jalapeno peppers, but the company's former supplier has become its newest competitor.
A Ventura County jury found earlier this month that Irwindale-based Huy Fong broke its contract with supplier Underwood Ranches and awarded a multimillion-dollar judgment after determining that Huy Fong had committed fraud by mispresenting and concealing information.
The dispute stemmed from a 2016 disagreement between Huy Fong founder David Tran and Craig Underwood, who runs Camarillo-based Underwood Ranches. Tran said his company had overpaid Underwood Ranches $1.5 million in advance for the next harvest, an arrangement they'd had for many years. Tran demanded repayment of that advance.
By 2017, the nearly 30-year business relationship between Tran, a Vietnamese refugee who turned Sriracha into an American staple, and Underwood had collapsed.
Huy Fong filed a lawsuit that year against Underwood Ranches. In 2018 Underwood lodged a cross-complaint alleging the hot sauce maker cost his company $20 million in losses after the contract was abruptly ended.
Tran, the founder of the U.S. hot sauce maker, said he still doesn't understand how he broke the contract. "Underwood stopped negotiation with us," he said in an email sent by Huy Fong executive Donna Lam.
Tran said he's convinced it was part of Underwood's plan to drive him out of business. Underwood, a fourth-generation farmer, said that couldn't be further from the truth.
"What's really silly is we didn't start (developing our own hot sauce) until the whole thing fell apart," Underwood said.
Underwood Farms, which once dedicated 4,000 acres to harvesting peppers, is still trying to recover from the financial loss of a major customer. It cost the company about 80% of its business and forced layoffs, Underwood said.
Next year, Underwood expects the company to break even for the first time since the split with Huy Fong.
But he also said there's not much future in farming. Given Underwood's expertise in peppers, he figures margins are better in hot sauce.
A few weeks ago, Underwood began bottling his own version of Sriracha chili sauce, following the lead of brands such as Heinz and Tabasco.
"That's where we feel our future lies," Underwood said.
Huy Fong is now sourcing chilies from other farms in California, New Mexico and Mexico.
Manufacturing, retail and trade reporter Rachel Uranga can be reached at ruranga@labusinessjournal.com or (323) 556-8351. Follow her on Twitter @racheluranga.
For reprint and licensing requests for this article, CLICK HERE.