Ghee Maker Raises $8M in New Funds
Food: 4th & Heart looks to upgrade operations, launch new product line
Friday, July 12, 2019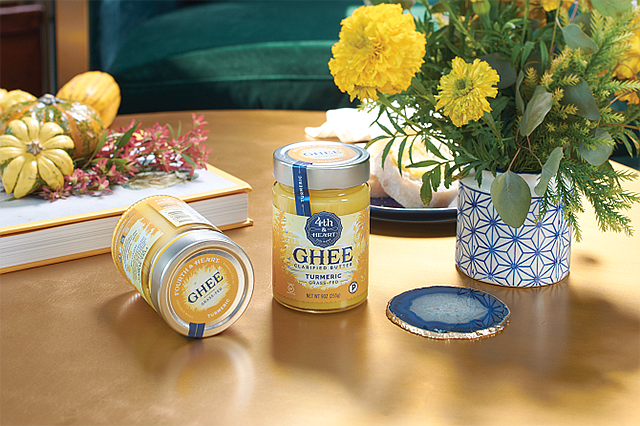 A Venice-based maker of ghee, 4th & Heart, announced it secured $7.6 million in a new funding round as it pushes to make its ancient food brand a household name.
The infusion comes as the 4-year-old company — which produces sprays, spreads and other forms of the clarified butter under the 4th and Heart brand — prepares to roll out a new line of energy bars under the brand Woke and begin distribution of its products at Target Corp. stores in September.
"We want to be doing what Kombucha was able to do," said founder and Chief Executive Raquel Tavares, who pointed out that many thought the idea of taking fermented tea to market was unheard of. "Now, it's everywhere."
The funds will go in part to improve operations at the company's two Northern California facilities and another in Connecticut.
The series C round was led by Colorado-based Harbinger Ventures, an equity investment firm focused on scaling early stage, women-led companies and includes Cambridge Companies SPG and Blueberry Ventures. To date, the company has raised $16 million. Tavares said sales have doubled over the last year.
Billed as a healthier alternative to butter, clarified butter traces its roots back thousands of years to India and is part of a new wave of so-called ancient foods that have recently become popular. The company's products are sold in more than 10,000 stores, including chains Whole Foods Market Inc., Sprouts Farmers Market Inc. and Ralphs Grocery Co. Inc.
Clarified butter had long been a part of the Tavares family's life. Her mother regularly used it, and she began developing the product in her own Marina del Rey kitchen in 2012. She eventually launched the product with $100,000 of her own funds.
For reprint and licensing requests for this article, CLICK HERE.