Cannabis Companies Plan Public Listings
Exchanges around the world compete to list US firms
Friday, July 12, 2019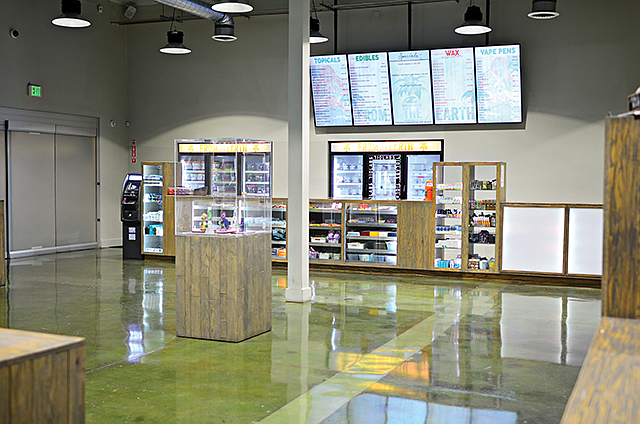 Stock exchanges around the world are vying to list U.S. marijuana companies as a growing number of states legalize the plant's medicinal and recreational use, and a legitimized industry takes root.
Two cannabis-related companies in the region announced plans this month to list on public exchanges.
Garden Grove-based KushCo Holdings Inc., which sells packaging and containers for marijuana, said it had filed an application to list the company's common shares on the Nasdaq Global Select Market. Nasdaq has permitted companies like KushCo — which offer products and services adjacent to the cannabis trade, and don't actually buy and sell the marijuana plant — to begin trading on its exchange.
And Century City-based retail chain From the Earth Inc. announced plans to join the Tel Aviv Stock Exchange via a reverse takeover of KMN Capital, a publicly held Israeli company.
The KushCo and From the Earth announcements come as a handful of companies in California and other states have been looking to list shares on the Canadian Securities Exchange over the past year. With cannabis still illegal at the federal level in the United States — preventing many of the stocks from listing on U.S. exchanges — many cannabis companies are exploring public offerings north of the border.
Canada's stock exchanges are competing to list American cannabis companies, and representatives from the Canadian Securities Exchange, Aequitas NEO Exchange Inc. and Toronto Stock Exchange offshoot TSX Venture Exchange have sought to recruit several L.A. firms.
Local companies that have listed or are close to listing on the Canadian exchanges include Culver City-based MedMen Enterprises Inc. and Commerce-based ManifestSeven, formerly known as MJIC Inc., as well as Agoura Hills-based Vertical Cos.
For KushCo, the timing of its listing on Nasdaq is subject to exchange approval and the company's fulfillment of regulatory requirements. In the interim, it will continue to trade on OTC Markets under the symbol KSHB. (Trading on the over-the-counter market is done directly between two parties without the supervision of an exchange.)
Nick Kovacevich, KushCo chief executive and chairman, said the move to Nasdaq will "raise the company's profile" by diversifying the firm's shareholder base and enhancing share liquidity.
From the Earth, which generated $18 million in 2018 revenue from dispensaries in Santa Ana and Port Hueneme, would become the first U.S.-based cannabis firm to trade on the Tel Aviv exchange, Chief Executive Dan Zaharoni said.
In a filing with the exchange, From the Earth described plans to open additional dispensaries in Long Beach and elsewhere in Southern California, as well as a coffee lounge in Culver City and cultivation locations in Lompoc and Montreal.
For reprint and licensing requests for this article, CLICK HERE.